National, Front Page
'School districts' concept hailed
Private cars for schoolchildren behind traffic jam
---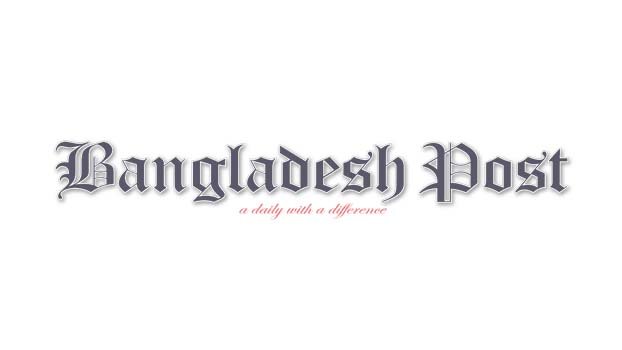 There are a large number of English medium schools in Dhaka where thousands of students are enrolled.
Among them, the number of students in only four English medium schools is 4500.
Almost all of the 4500 students come to school by private cars. Besides the four schools, hundreds to thousands of students from other English medium schools and the traditional schools in Dhaka come to their institutions using private cars.
As a result, the dwellers of Dhaka city have to get stuck in traffic congestions for hours almost every day.
Experts on urban planning and the rights activists said that the use of a private car for a child in various schools in Dhaka is mainly responsible for traffic jams in the capital city.
However, the number of private cars is increasing drastically day by day in Dhaka city. According to BRTA data, there were 31,308 registrations for private cars from 2020 to May 2022.
The experts and the rights activists called for ensuring a fair and safe walking environment for schoolchildren through controlling the use of private cars in school travel in order to ease traffic congestion and control the air and environment pollution.
Alongside them, the public health experts said that walking to school can also be a good way for physical activity for the schoolchildren and their guardians.
Atiqul Islam, mayor of Dhaka North City Corporation (DNCC); agreed with the logic and statement. "We have taken the initiative to introduce school bus service on trial in four schools under the DNCC area. The students will come to school by riding specific buses of each school. No student or their parents will be allowed to come to school with their children in a private car," he said while speaking at a seminar in the DNCC office on Wednesday.
He informed that all the schools of the DNCC area will be taken under the service in phases, if the pilot project is a success.
On safety, the DNCC Mayor said that modern technology will be used in the school buses. There will be CC cameras inside the buses, tracking system and hotline number. Bus drivers and staff will also be trained for that.
"In many families, both parents are service-holders. A safe school bus would be a great solution for them," he added.
Atiqul Islam said that school bus services also need to be launched in the capital to protect environment. "We see that guardians use their private cars for taking their children to school. This increases the number of vehicles on roads. The school bus service will help reduce traffic congestion, as well as environmental pollution," he added.
"If school buses are introduced, the use of private cars will reduce drastically. Besides, boys and girls, who will come together in a school bus, will get the opportunity to develop friendships. Our social bondings will also be strengthened," said Atiqul Islam.
Teachers of different schools and guardians of students took part in the event and expressed their opinions. Many of them agreed with the concept.
Meanwhile, in the new Detailed Area Plan (DAP), the 'school districts' concept was proposed aiming to build a livable city without traffic jams. The government has recently published a gazette notification on the DAP (2016-2035).
According to the DAP, the authorities concerned have suggested establishing area-based 627 schools, 285 colleges and 287 hospitals in Dhaka. Students will have to be admitted to schools near their residences.
Rights activists hailed the proposals of Detailed Area Plan (DAP) regarding establishing area-based schools and the plan of the DNCC regarding controlling the use of private cars by school children and their parents.
"If the 'school districts' concept is implemented, the traffic congestion on the roads in Dhaka will be reduced. Through this, area-based quality schools will be ensured and students will receive education in local schools," said Gaous Pearee, director at Work for a Better Bangladesh (WBB Trust).
During delivery of her presidential speech at an online discussion on Wednesday, Gaous Pearee also said that in this way, it is possible to play a vital role in reducing traffic congestion by ensuring a fair and safe walking environment through controlling the use of private cars in school travel. A lot of time has already passed since the DAP was gazetted. In this situation, it is necessary to implement the DAP (2016-2035) without any delay, she added.
Other speakers of the discussion also said, "We demand full implementation of the DAP as soon as possible."
WBB Trust arranged the discussion on 'Private Car Control: Ensuring Safe Walking Environment to School'. Md. Mithun, assistant project officer at WBB Trust, moderated the event.
MA Mannan Monir, headmaster of Dhaka Ideal Cadet School; Meherunnessa, headmistress of Rayer Bazar High School; Atiqur Rahman, a class eight student of Rayer Bazar High School; and Sanjida Akhter, a class ten student of Dhaka Ideal Cadet School; spoke on the occasion.
MA Mannan Monir said that as qualitative schools are not ensured in every area in Dhaka city, parents enroll their children in the schools far away from their residences. It contributes to increasing the number of private cars. The role of the Ministry of Education is important in ensuring qualitative schools. However, the BRTA should impose stricter rules on registration of private cars, he opined.
In her speech, Meherunnessa said that during the formulation of the DAP, Rayer Bazar High School in February 2018 participated in a two-day workshop to ensure that school-going students could walk to school. Vehicular and pedestrian roads, one-way roads, non-motorized vehicular roads and pedestrian thoroughfares were proposed from that workshop. If this plan is implemented, the residents of Dhaka will benefit, she said.
Schoolboy Atiqur Rahman said, "We expect strict action from the administration to solve various problems, including parking, garbage, shop goods on the footpath so that safe walking to school is ensured."
Schoolgirl Sanjida Akhter said, "I walk to school every day and I have to face problems due to the speed and smoke of private cars. I call upon authorities concerned to create a safe environment for walking."
About the 'school districts', Md Ashraful Islam, project director of DAP; said that if new schools or colleges are required in any area, these will be built there. However, the Ministry of Education will have to play a vital role in this regard.
The 20-year (2016-2035) DAP covers 1,528 square km of Rajdhani Unnayan Kartripakkha (Rajuk).