Country
Santal graveyard recovered from land grabbers after 30 years
---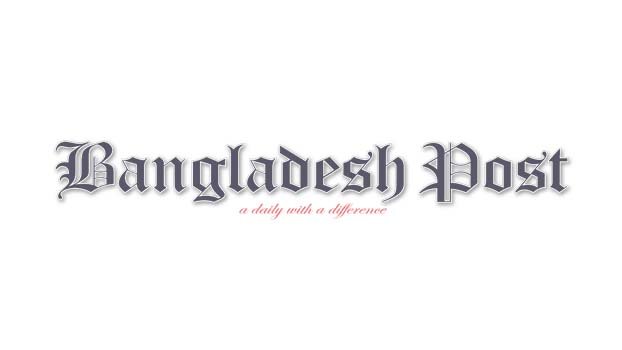 Santal community people of Godagari upazila reoccupied their grabbed graveyard after 30 years.
Being directed by the Deputy Commissioner of Rajshahi, Assistant Commissioner (land) and Executive Magistrate of Godagari upazila Sobuj Hasan recovered the ground of the graveyard from the grip of local influential land grabbers after 30-year and handed it over to the Santal leaders on March-11( Saturday).
It is learnt that the Santal people of Kadma Fulbari Raskhagola Organisation of ward-6 under Rishikul union of Godagari upazila had built their graveyard on 87 decimals of land near the government canal of Kadma-Fulbari village under JL No-147, plot-424 some thirty years ago. From that time, the Santal people of the area have been using the land of as their graveyard which has also been mentioned in various Khatians. Former UP Member of Kadma Fulbari village Tahsen Uddin and his brother Abdul Gani had forcibly occupied 75 decimals of the land of the graveyard and were cultivating various crops there while the rest of 12 decimals of land only was being used as a graveyard for the Santal people. Local Santal Community leaders repeatedly requested Tahsen and his brother to return the land to be used as a graveyard but they did not agree.
Finding no positive response from them, Santal leader Luis Kishku along with local Santal leaders submitted a written complaint with the Godagari Land office in this connection.
AC Land of Godagari Sobuj Hasan informed about the complaint to the Deputy Commissioner, Rajshahi and investigated into the incident and found the authenticity of the complaints of grabbing the land of the graveyard.
Abduol 10-30 AM Saturday, AC land Godagari with the Surveyor of the office in presence of the villagers and the land grabbers, measured 87 decimals of the land of the graveyard, fixed the area and hung a signboard on the land.
Among others, in charge of CCBVO branch Office Nibarul Islam, Socoal Organisers Niranjan Kujur, Premchand Ekka, and Surveyor Alamgir Hossain were present during the measurement and reoccupying of the land.
After the recovery of the land of the graveyard, the people of the Santal Community expressed their gratitude and thanked the Deputy Commissioner, Rajshahi and the AC Land of Godagari. They said they were happy by getting back their graveyard from the grip of the land grabbers.