Country
Sale of winter clothes up in Patuakhali
---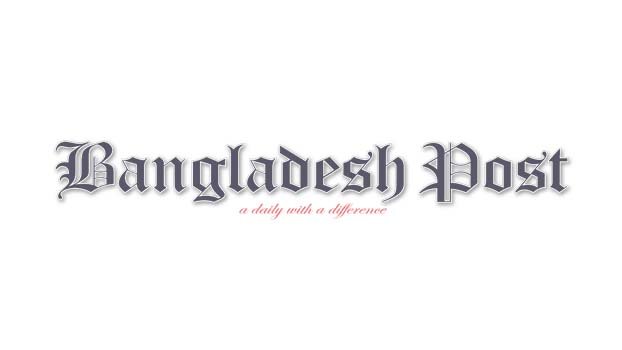 With the onset of severe cold wave, the sale of winter clothes in the shops and sidewalks of Mirzaganj in Patuakhali has increased rapidly. It has been cold and foggy for the last few days and light wind is blowing in the morning at the district. So shoppers are flocking to shops and sidewalks to buy winter clothes.
Visiting the Subidkhali Bazar, Kortpara and College Road areas of the Upazila Sadar on the spot, it is seen that the sale of winter clothes has accumulated in the garment shops and on the sidewalks of different roads. Every day from morning until 8 pm, people of different classes and professions are crowding to buy winter clothes. Especially in Subidkhali Sadar's warm clothes shop, crowds of people of different ages are seen.
Apart from this, traders are selling winter clothes in vans and by hand in the garment shops of Mahishkata, New Market, Kathaltali Mirzaganj Mazar, Vayang, Kakrabunia, Khalishakhali and Deuli Bazar and on the sidewalks. In these shops, the price of wool sweater varies from 180 to 280 Tk. Children's jackets are available at Tk 200 and adults at Tk 250 to 350, trousers at Tk 250, full sleeve (cotton) genji and children's dress sets at Tk 120-140.
Md Alam Hossain, owner of Utsav Garments in Subidkhali Bazar, said that the shopkeepers have brought various types of winter clothes including jackets, mufflers, trousers, shorts-sweaters, full-sleeved sweaters, socks, courts and hats for people of all ages as per the demand of the buyers. Winter is coming so sales have increased. Buyers are flocking to the garments and sidewalks to buy warm clothes.
Md Shahadat Hossain, a pedestrian cloth trader, said that the trade has been going well for the last seven days. Buyers are buying more clothes for the little ones. Besides, wool trousers, sweaters, monkey hats, mufflers and warm clothes are being sold more.
Md Siddiqur Rahman, a cloth seller, said that winter has affected the last 10 days. At present, the demand for Thane cloth has decreased a lot. Villagers are now flocking to the sidewalk wool sweaters, trousers, hats and warm clothes shops.
Parveen Begum, who came to Subidkhali Bazaar to buy winter clothes, said, "I have bought monkey caps along with sweaters for my children. As winter approaches, shopkeepers are demanding higher prices. I bought two sweaters and a baby hat for 350 Tk. I bought a sweater for my husband for 250 Tk. A month ago these were available at 120-150 Tk.