City
Russian artist Sofya's solo exhibition begins
---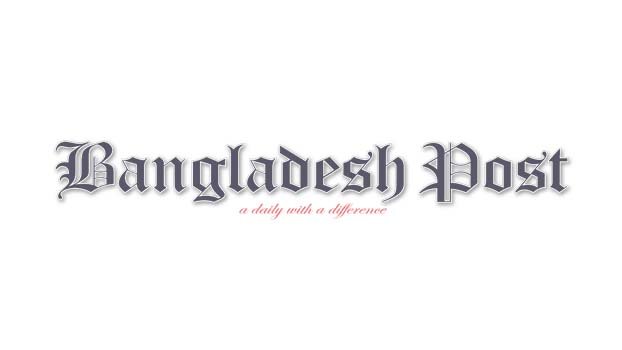 A solo painting exhibition titled "My Blue Stories" by Russian renowned artist Yechina Sofya, has begun at the Gallery Chitrak in capital Dhaka.
Information Minister Hasan Mahmud and Russian Ambassador Alexander V Mantytskiy were present respectively as chief guest and special guest at the inauguration of the show organised with support of the Russian House in Dhaka.
Russian House Director Maxim Dobrokhotov was also present.
Bangladesh's legendary artist Syed Abul Barak Alvi and poet-critic Aminur Rahman, dignitaries, artists, Russian compatriots and various representatives from print and electronic media as well as TV channels attended the opening ceremony.
Visitors praised the artist's works, stressing out to be happy to get this opportunity and enjoy wonderful paintings directly. They expressed their hope for more such arrangements in the future.
The information minister gratefully recalled the contribution of the Soviet Union to the Bangladesh Liberation War adding that Russia's friendly contribution during the war should not be forgotten, and the Bengali nation will remember it forever, insisting on more bilateral programs.
The book "100 Poems of Bangladesh" by prominent Bangladeshi poets translated into Russian was handed over to the honoured guests on the occasion.
The Russian House in Dhaka has previously arranged a painting workshop conducted by Yechina Sofya.
It attracted lots of Bangladeshi artists, including members of the Serov Academy of Fine Arts, an affiliated organisation to the Russian House in Dhaka established in 1989.
The exhibition will remain open from 11am to 8pm every day until 29 October 2022.