Country
Rooppur nuclear power plant work progressing smoothly: MP
---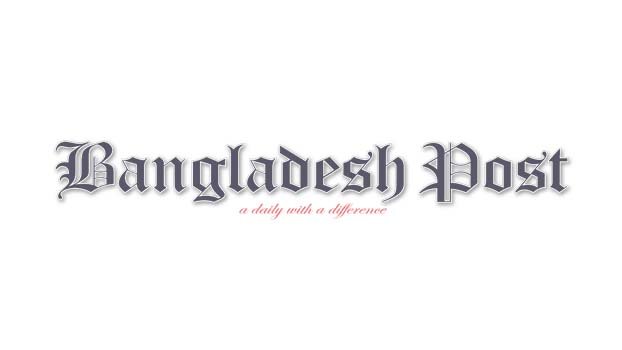 Rooppur nuclear power plant is the biggest mega project of the country with advanced technology power generation system. The work of this project is progressing with the bravery of Bangabandhu's daughter Prime Minister Sheikh Hasina. No other prime minister would have tolerated this work. President of the Committee on Estimated Accounts of the Eleventh National Assembly. Abdus Shaheed MP said these things during an exchange of views with journalists. He said, this inspection is to see whether the project work is going on properly or not, whether they are able to work properly or not. He expressed satisfaction and also remarked that the work of Rooppur project is progressing very transparently.
On Tuesday morning, 10 members of the 10 members of the committee led by the Chairman of the Estimated Accounts Committee of the 11th National Assembly Md. Abdus Shahid MP exchanged views with the journalists after inspecting the progress of nuclear power plant construction project in Rooppur, Ishwardi, Pabna.
After the inspection of the project, this exchange meeting was organized in the conference room of PD Bhawan of Green City of Rooppur project at around 12:30 noon. Science and Technology Minister Architect Dr. Apart from Yafes Osman and Rooppur project director Dr. Shaukat Akbar, committee member Noor-e-Alam Chowdhury MP, Yusuf Abdullah Haroon MP, Bajlul Haque Haroon MP, Wasika Ayesha Khan MP and other officials related to the project were present in the exchange meeting.
At this time, the chairman of the committee. Abdus Shahid, Minister Yafes Osman and Project Director Dr. Shaukat Akbar answered various questions of the journalists.
Chairman of Parliament's Estimated Accounts Committee M Abdus Shahid told reporters that 80 percent of the physical infrastructure construction work and 70 percent installation of technical parts of the first unit of the Rooppur project have been completed. The work of the second unit is 45 percent. So far 49% of the project cost has been paid.
Notably, Rooppur nuclear power project is being implemented with 90 percent supply loan of the project cost provided by Russia. This is the most mega project in Bangladesh. The cost of the project has been estimated at 1 lakh 13 thousand 92 crores. Russia will give 91 thousand 40 crores as loan. The rest will be spent by the Bangladesh government.
In response to a question, Minister of Science and Technology Dr. Yafes Osman said that work is being carried forward with the expectation of starting the first furnace next year. He said that the country has returned to the trend of development today due to Bangabandhu's daughter Prime Minister Sheikh Hasina coming to power.
The latest (three plus generation) 'VVER 1200' technology nuclear reactor developed by Russia will be used in this project. Two reactors of 1,200 MW capacity each will be set up at Rooppur.
The first reactor of the project is scheduled to be commissioned in 2023 and the second reactor next year.