Country
Rly Police hold awareness raising prog to stop stone pelting on trains
---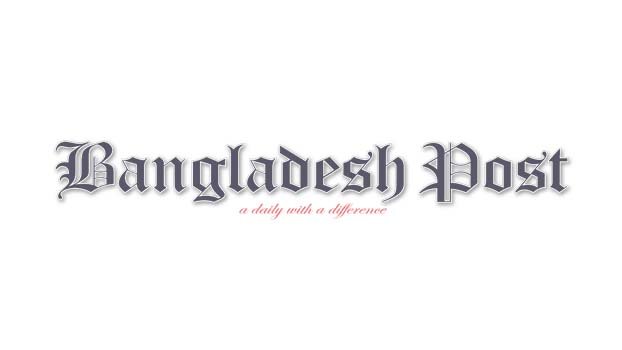 The Railway Police has conducted awareness programs at various places as part of the Bit Policing program to prevent stone pelting on moving trains. The Chattogram Railway Police has conducted bit policing activities to raise public awareness about throwing stones at moving trains, carrying narcotics, stopping black market of tickets and being careful about traveling on trains and crossing railway lines.
Superintendent of Railway Police Mohammad Hasan Chowdhury under the direction of Laxmipur Railway Police Officer-in-Charge Md Jasim Uddin, a beat policing meeting was held to prevent stone pelting on moving trains in Lakshmipur Railway area on Friday.
It was attended by local public representatives, RNB, railway officials-employees, local private persons, waiting honorable passengers arriving at the station.
Railway Police Superintendent Mohammad Hasan said, "We are always ready to give you the best service. But no one should climb on the roof and engine of the train under dangerous conditions."
Passengers should board and alight the train with caution, keep their bags and valuables carefully, not buy tickets from ticket black marketers, monitor the movement of people around them, inform the railway police if they feel suspicious or carry illegal goods.
Also, ticket black marketers. And assisting the police in nabbing stone pelters on moving trains. Talking on mobile phones and using headphones should be avoided while crossing the railway line.
Everyone is requested to be careful while crossing the railway line, not to cross the railway line after putting the gate barrier.
On the other hand, different bits of police activities under the jurisdiction of railways are held in Chattogram.
Public awareness beat policing meetings were organized at Chandpur Railway Station, Chattogram Old Railway Station, Cumilla Railway Station, Feni Feni Railway Station, Choumuhani Railway Station, Sitakund Railway Station, Faujdarhat Railway Station, Sholshahar Railway Station under the leadership of various police station officers.