Country
Rivers around Rangpur narrow to canals, drains
---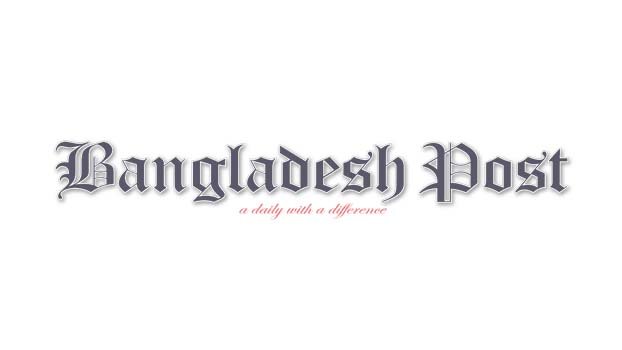 Rangpur is supposed to be an ideal city because of its six rivers. However, due to lack of proper maintenance, these rivers are now becoming a curse for city dwellers. Locals of Rangpur said that with proper maintenance and renovation, the beauty of Rangpur city will be enhanced and it will become an ideal city in the country as a tourist city.
The rivers flowing through Rangpur City Corporation area are Ghaghat River, Shyamasundari, Ichhamati, Burail, Khoksa Ghaghat and Alaikumari. These six rivers have different types of illegal occupation by which, water flow is severely restricted. Although some people call Shyamasundari a canal, history shows that it is also a river. It was re-excavated by King Janakiballav Sen. These rivers are dying due to pollution. Once upon a time, these rivers are now a thing of the past. Although 160 illegal occupants of Shyamasundari have been identified, still for some unknown reason, the eviction drive has stalled.
It can be seen on the ground that Khoksa Ghaghat is located on the way to Satmatha in the eastern part of the city. This river has now turned into a canal. Somewhere, this river has lost its existence. Local Asaduzzaman said he had heard from his grandparents that the Khoksa Ghaghat was once a mighty river. There was trade and commerce around this river. The existence of this river is under threat today due to the occupation and pollution in the course of time. The river Ichhamati is on the way to Mahiganj, known as the old river of the city, some distance away from Satmatha. It is no longer a river, nor a canal. Occupying both sides of the river, the locals have built residence over the river as of now.
Maqbool Hossain, a resident of Mahiganj, said that a saint of God came in a fish-shaped vehicle through this river in the 12th century. The area was named Mahiganj because of the fish-shaped vehicles. Mahiganj once had a river port around the Ichhamati River. It was lost long ago. The existence of Ichhamati is also being seized. Many places are full. The location of Khoksa Ghaghat is even more tragic at the junction of the park which flows through the southern end of Satmatha of Rangpur city.
It cannot be called a river. Even half of the drains that the city corporation has built are in the river. As a result of drainage of waste and various houses, unhealthy condition has been created in the area. Local Irfil Islam said hundreds of people were building houses on both sides of the river. Besides, many have set up businesses illegally. As a result, whatever river exists is dying due to pollution.
Meanwhile, the work of evicting 160 illegal occupants of Shyamasun­dari River flowing through the heart of Rangpur city has come to a halt. The survey of the canal identified 160 illegal occupants. They were informed with a notice to remove the installation before the eviction began. But due to the objections of 11 occupants, the eviction campaign is in full swing. As a result, Shyamasundari has become a curse instead of a blessing. There are 33 rivers in Rangpur district. Not a single river is in good condition. Although Teesta, Ghaghat, Yamuneshri and Karatoya are big rivers, none of them are in good health.
There are three different rivers named Burail in Rangpur district. The condition of Chhota Akhira, Naleya, Sonamati, Kafrikhal, Shalmara, Mara Teesta, Ghiranai, Bullai, Manas, Baishadara, Dhaijan and Khatkhatiya rivers is also not good.
River researcher Begum Rokeya University Bangla Professor. Tuhin Wadud said there are many occupiers along the rivers of Rangpur. Now, if the necessary steps cannot be taken to normalize the flow of water by eradicating illegal occupation of rivers, then the waterlogging of Rangpur city will not be removed. If these rivers are not protected, the agricultural economy, biodiversity and environment of the region will be threatened.