National
River transport from Rajshahi to Murshidabad starts soon
---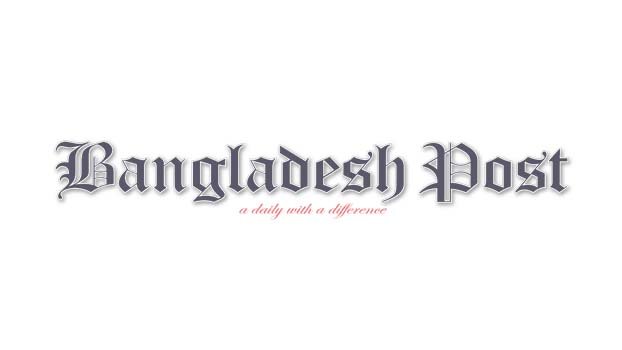 A riverine-port connecting Rajshahi to Murshidabad in India is soon going to start operation to ease the transport of goods between the two countries. This proposed riverine port will be set up at Sultanganj of Godagari upazila of Rajshahi to carry goods from there to Maya port of Murshidabad of India through the river Padma. The experiential transport of goods will soon be started through this route.
Aiming to resume operation of this riverine port, Commodore Golam Sadeuque, Chairman of Bangladesh Inland Water Transport Authority, visited several spots of Godagari. He visited Sunganganj of Godagri on Monday and afterwards, he visited through speed boat near the frontier of India. After finishing his visit, he exchanged views with the local representatives and official high ups of the administration.
BIWTA sources informed, Bangladesh and India have agreed in principle to start trade through this riverine route of the river Padma and the experimental transport of goods will start within next one month. BIWTA officials were not reviewing the infrastructure of the riveting route. BIWTA Officials further mentioned, the commercial connection with India will be further easier with the introduction of the route through carrying a huge quantity of goods through the riverine route.
Though a 78 kilometre riverine route from Rajshahi to Dhulian of Murshidabad was approved earlier, it is not effective yet rather by shortening the route distance BIWTA has now taken a step to transport goods from Sultanganj of Godagari to Maya of Murshidabad. The distance of the route is only 18 kilometre. The goods laden water vessels will cross the river some obliquely carrying 200 to 300 metric tonnes of goods in each vessel. Already BIWTA has requested to the authorities of NBR to set up a customs toll office at Godagari.
Infomed sources said, in large projects like Roop Pur Atomic Energy project, 'Pakur stone' from Murshidabad is being used. Carrying the stone through road is costly so the Godagari-Maya riverine route will be mainly used for carrying Pakur stone from India.
BIWTA Chairman Commodore Golam Sadeque in an exchange of view meeting as the chief guest at Godagari said, the introduction of riverine route at Godagari frontier will benefit both countries. He said the route bears a well potential and he hoped to start the route experimentally within next one month.
The meeting arranged at the hall room of Upazila Parishad was attended, among others, by Joint Secretary of the Ministry of River Transport Muhidul Islam and Upazila Parishad Chairman Jahangir Alam as special guests.
Uapzila Chairman said, once upon a time, goods were transacted to India through Godagari but that has been closed for a long time. Now, it will resume ushering new hope for the local traders, farmers and professionals. He wants an earlier reopening of the port.
Presided over by Alamgir Kabir, UNO of Godagari, the meeting was attended, among others, by Joint Commissioner of Customs Sadan Kumar Kundu, Upazila Vice Chairmen Abdul Malek and Sufia Khatun Mili respectively.