Country
River gypsies in existential crisis
---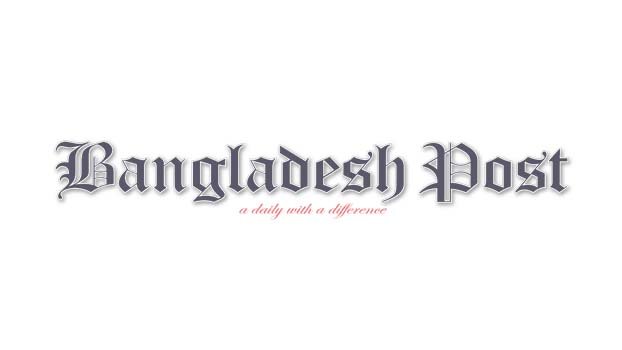 Some polythene sheets, bamboo sticks, mats, utensils, cooking pots and some clothing to wear, these are all the assets of a River gypsy family. River gypsies are better known as Bede in Bangladesh, who leads a nomadic life moving on boats.
A group of Bede families is seen to set their shanties beside the Ghagat river of Nisbetganj under Rangpur district. The 43-member Bede families, 22 males and 21 females and children, live in 23 polythene sheet made shanties. They have been staying in Rangpur for several days but they are disappointed with uncertainty because they failed to earn sufficient money for their survival during the period.
Minhajul Islam (Sarder), Headman of the Bede group informed, now-a-days people do not like to watch snake-charming and people are reluctant to purchase herbal medicine from them. As a result, their income has also decreased drastically. But, following their paternal tradition, they are still clinging to their profession by moving here and there making shanties at open spaces to live on. Sarder Informed, his father Apain Mian was also a Sarder and he owned this position heretically from his father.
Several young men and teenagers in the group were informed, they never got an opportunity to go to school and that is why they are all illiterate. Minhajul Sarder said, a young man at the group named Sumon read up to class VIII and he (Sumon) is now trying to make the children of the group literate. Minhajul said the Bede children are not getting a chance to visit schools because they are leading a gypsy wandering way of life. He further mentioned, earlier they visited one place to another through boats and the boats were their houses. But, now they visited through buses because most of the riverine routes of the country have now been blocked or silted resulting in trouble in visiting interior places of the country.
Most of the Bede couples have more than two children because they are not interested in birth control. Bede women informed that an idle husband maintaining household works, cooking and rearing children is the best husband to them. They believe that it is the duty of Bede wives to earn and feed their husbands and the husbands will not do any work. However nowadays, many Bede male members also help their wives in household chores.
Bede Women Kakoli, Arjina and some other women informed, neither of the local public representatives nor the political leaders come forward to assist them to remove their plights. They said, winter has clamped down in Rangpur and they are suffering from the want of warm clothes but, none of the well off people, political leaders assists them in any way.
Read more: 'People of northern region will be protected from river erosion'
However, the solar powered lights in some shanties and use of mobile phones by most of the Bede family members show that the Bede people are also now in touch with modern technology. But they live in polythene made shanties throughout the year. They, however, returned to their main residence in Savar or Munshiganj at a specific time of a year when they arranged various social functions including marriage ceremonies.
History writer Zobayer Ali said, eight kinds (sects) of Bede people are found in the country. According to information from the Ministry of Social Welfare, they are Malbede, Sapuria (snake charmer), Bajikor (Magician), Sandar, Tola, Mir Shkari, Barial Sanda and Gaine (Singer). They are learnt to have a well established communication among all sects of people.