Country
Rice transplanter reduces labour crisis in Jibannagar
---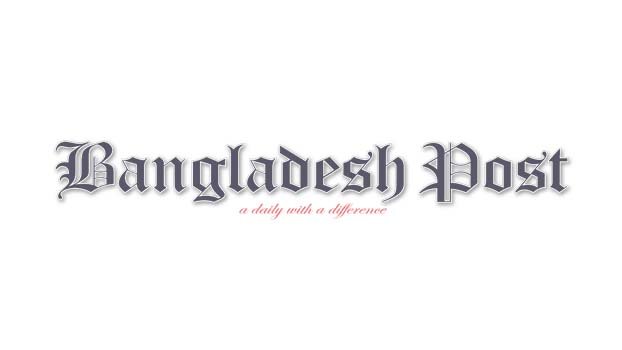 Rice transplanter, a modern machine for planting paddy seedlings, has become very popular among the farmers in Jibannagar Upazila. At present, Boro paddy seedlings are being planted in Jibannagar upazila. At the time of planting paddy, the farmers are more worried about the workers. Due to labor crisis, farmers are in trouble every year for planting paddy. This year, Boro rice seedlings have been planted experimentally with the help of modern machinery, which has become very popular among the common farmers of the area.
Abul Hossain, a farmer from Pratabpur village who cultivates paddy seedlings with the help of modern machinery, said, "We cultivate paddy in 5 to 6 bighas of land every year. This year also I have cultivated paddy in 5 bighas of land. However, this time I have planted paddy in 1 bigha of land experimentally with the help of machine. It took just 1 hour. The cost of using a rice transplanter has been 800 Tk per bigha. Paddy has been planted in rows with this machine. This method has cost me less and taken less time. Earlier, the cost of planting paddy seedlings per bigha was Tk 3,000 and it took one day. But this time the machine has planted rice seedlings in 1 bigha land in 1 hour and the cost has been reduced."
Ramzan Ali, the driver of the rice transplanter machine, said, "In collaboration with the Jibannagar Upazila Agriculture Office and under the supervision of the Agricultural Machine Service Center, I have started planting rice seedlings experimentally in the area with this machine. The farmers are getting quite a response. The cost of this machine is also less, it also takes less time. Due to which the farmers are being encouraged. Paddy can be planted in 15 bighas of land in one day. I hope to get more response in the future. If there are transplanters everywhere, there will be no labor crisis."
Member of the crooked union council Abdul Mannan said that the machine that Ramzan Ali has brought to the area for planting rice saplings is getting a lot of response as it is new. If this machine is available in all areas then the labor crisis of the farmers for planting paddy will be solved.
Jibannagar Upazila Agriculture Officer Sharmin Akhter said that with the overall cooperation of Jivannagar Upazila Agriculture Office and under the supervision of agro machineries help center, experimental planting of paddy saplings has been started through Ramzan Ali of Pratabpur village. With the help of this machine rice seedlings can be planted very easily and the cost is also low. It also takes less time. Besides, seedlings can be planted in rows and neatly in a short time. Farmers will definitely benefit if they cultivate with the help of modern machinery.