Country
Rice market volatile in Rangpur, several traders fined
---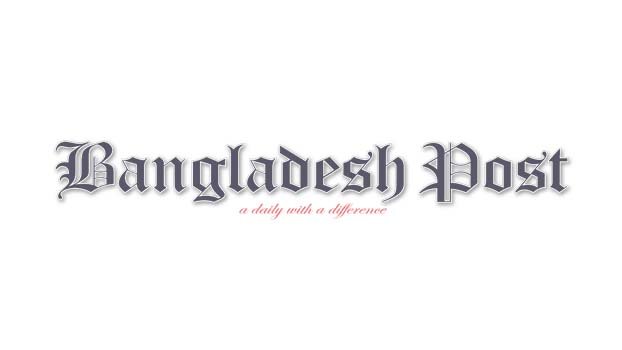 The rice market in Rangpur has become volatile even during the Boro paddy season. It has been alleged that some sellers have increased the price of rice by showing artificial crisis by stockpiling rice. A report in this regard was published in Bangladesh Post earlier. Meanwhile, the Consumer Rights Protection Department has launched an operation in Rangpur on the instructions of the Prime Minister's action to control the rice market.
On the first day of the operation, the operation was carried out on Wednesday afternoon in Mahiganj area of the metropolis. During this time, fines have been collected from some warehouse owners. The campaign was led by Afsana Parveen, Assistant Director, Rangpur District Office, Department of Consumer Protection. She was accompanied by Assistant Directors Borhan Uddin and Arif Mia. Members of Rangpur Metropolitan Police fully cooperated in the operation.
Confirming the collection of fines, Assistant Director of Consumer Rights Afsana Parveen said a total of Tk 23,000 was levied from the three companies for not giving sales receipts and not having proper price list during the operation of the rice warehouse in Mahiganj. The companies are Sikander & Sons, Roy Traders and SM Traders. The official also said that such operations will continue in the future. Upon hearing the news of the raid, many people of Mahiganj rice warehouse locked the warehouses and rushed to the spot. While some have kept shops and warehouses open, they have tried to avoid instability in the rice market.
Some locals informed on condition of anonymity that there are at least 20 to 25 thousand sacks of rice in the Mahiganj rice yard. The warehouse owners and rice traders have syndicated and increased the price of rice. Not only that, many people have stored rice sacks in various houses and installations besides warehouses. They feel the need to crack down on these illegal hoarders.
Meanwhile, the rice market in Rangpur is booming. In the last one week, the price of rice has gone up by Tk 8 to 10 per kg. Besides, the unbridled rise in prices of essential commodities has raised the spirits of the common man.