National
Reopening of sugar mills demanded
---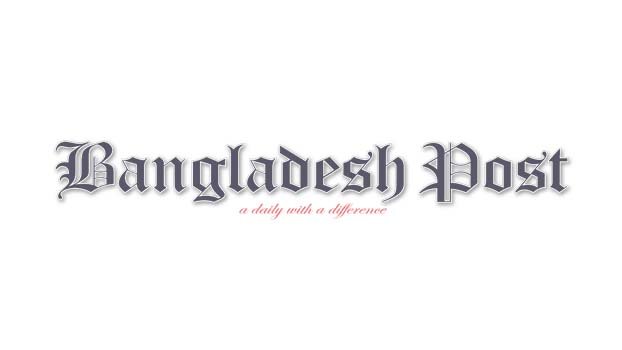 Sugar mill workers and sugarcane farmers demonstrated in Ishwardi of Pabna on Tuesday (December 22) demanding reopening of state-owned sugar mills, including the Pabna Sugar Mills.
They demonstrated in front of mills gate under the banner of 'Pabna Chini Kol Akhchasi Samity (Pabna Sugar Mills Sugarcane Farmers' Association)'.
The mill worker and the sugarcane farmers stage the demonstration demanding to press home their some other demands, including no providing sugarcane of Pabna Sugar Mill to another mill, crushing of the sugarcane in the respective mills, payment due arrears and salaries of workers and employees.
Hundreds of workers, employees and sugarcane farmers took part in the demonstration with general secretary of Sugarcane Farmers' Federation Shahjahan Ali Badsha in the chair. Newly election chairman of Ishwardi Upazila Parishad Nayeb Ali Bishwas, upazila Awami League general secretary Mukhlesur Rahman Mintu, Chairman of Dashuria Union Parishad Bakul Sarder, president of Pabna Sugar Mills Employees Workers Union Sajedul Islam Shaheen, general secretary Ashrafuzzaman Ujjal, Krishak League leader Murad Ali Maltiha and sugarcane farmer Nazrul Islam spoke at the demonstration, among others.
Before beginning of rally, the sugar mills workers, employees and sugarcane farmers stage demonstration bearing sugarcane in their hands and put these on fire.
The government decided to close the state-owned Pabna Sugar Mills and some other sugar mills in the country following losses.
The Pabna Sugar Mills is located at Dashuria union under Ishwardi upazila of Pabna. The government is thinking to close down the mills
due to incurring a loss of more than Tk 400 crore in 20 years. Pabna Sugar Mills was set up on December 27 in 1992 on 60 acres of land at Pakuria Mouza under Dashuria Union. The experimental production of the mills started in the sugarcane harvessting season in the 1997-98 fiscal year. The mills started commercial sugar production in FY 1998-99. Production deficit and loss in the mills started since the beginning. Since the launching, the total loss has been accounted around Tk 400 crore.