National
Recovery of illegal arms in hills demanded
---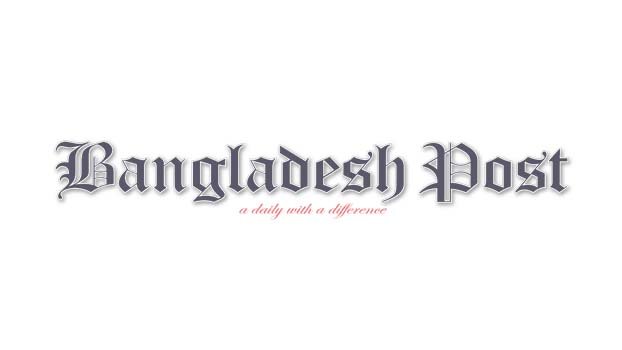 Leaders and activists of ruling Awami League (AL) of Baghaichhari upazila in a press conference demanded to strengthen the ongoing drive for recovery of illegal weapons by the law enforcing agencies in three hill districts to ensure security of lives of the people.
They came with the demand after threatening for life to the chairman of Rangamati Hill District Council (RHDC)---Brishaketu Chakma, president of Baghaichhari upazila unit of AL. Leaders blamed Santu Larma-led Parbatya Chattagram Jana Sanghati Samity (PCJSS) for the incident. The press conference was organised at AL district office on Tuesday morning.
An unknown caller threatened the chairman of RHDC for life several times in his personnel mobile phone number from the number of 01556604916 on January 14. Threatening the caller said, "I will shoot you. Your life has become end and just wait to die." On the following day, the same caller called the chairman again from another number---01963632907 and scolded him with vulgar words and sent a text message to his mobile on that day, they said.
After the incident, Rasel Chowdhury, former president of Amtoli union AL and running union parishad chairman filed a general diary (no-471, date-17/01/2020) with Baghaichhari police station in this connection on last Friday. The terrorist became terrible further after filing the GD by Rasel and threatened him for death also. Rasel Chowdhury in the press conference said that the unknown caller asked him to give him Tk 5 lakhs otherwise they (chairman and Rasel) would be kill.
Rasel said he recognised the man further. He was Shova Kanta Chakma,30, son of Doya Mohon Chakma of village Hazachhara in Suvalong union under Barkal upazila of the district.
Vice president of the same upazila Priyo Nanda Chakma brought same allegation in the press conference against PCJSS (Santu group). He was also received threats two times on 31/12/2019 and on 01/01/2020 from a PCJSS leader in his upazila. He also identified the man. He is Nayan Jyoti Chakma, general secretary of PCJSS, Baghaichhari unit. He was also filed a general diary (no-163, 06/01/2020) with same police station in this connection.
Vehemently criticising, leaders said that terrorists of regional political parties continuously threatening, attacking and killing them one by one. No guarantee for the lives of their leaders in this situation in Baghaichhari. They demanded for immediate arrest of the culprits and bring them into book and exemplary punishment. Otherwise, they will go for further agitation.
Anwar Hossain and Alid Chakma, vice president of Baghaichhari AL, general secretary Gias Uddin, its joint secretary Amalendu Chakma, publicity secretary Rasel Chowdhury, Jamir Hossain, president of Poura AL and councilor Pavez Ali were attended in the programme.