National
Recognition, MPO of schools for disabled demanded
---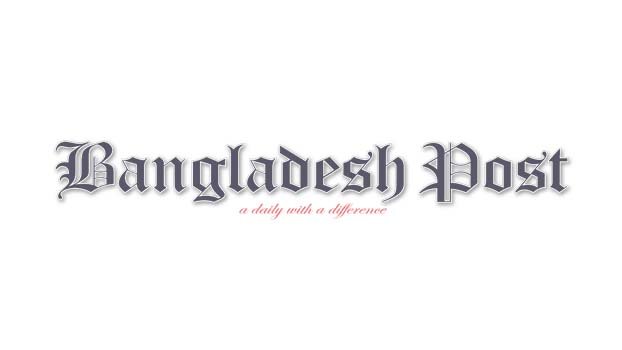 A human chain programme was held in Naogaon town on Sunday morning demanding recognition, MPO and nationalization of NDD and non-NDD schools for the disabled who applied online in 2020.
The hour-long human chain programme was held under the banner of District Handicapped School Teachers-Employees Welfare Council on the main road in front of the central Shaheed Minar at Mukti Mor in Naogaon town.
President of the organization and the headmaster of Ashar Alo Autistic and Intellectually Handicapped School Ochim Uddin presided over the function while, Vice-President of the organization Mamunur Rashid, General Secretary Delwar Hossain Saidi, Assistant General Secretary and others spoke.
Speakers at the human chain demanded that the list of schools selected for recognition and MPO registration of NDD and non-NDD schools for the disabled be published, 100 per cent stipend be given to students with disabilities, free books be distributed in all schools according to its curriculum.
They also demanded that food-friendly programmes be introduced and training system for teachers and staff be introduced in the country and abroad to improve the quality of education.
They said that if these problems of NDD and non-NDD schools across the country are solved, children with disabilities from poor families and neglected students with disabilities in the society will get the opportunity of a conducive learning environment.
So the speakers asked for Prime Minister's attention in this regard. Later, a memorandum was sent to the Prime Minister through the Deputy Commissioner seeking a solution to these problems.
Meanwhile, teachers and staff of a school for the disabled in Kishoreganj formed a human chain. At the call of Bangladesh Disabled Teachers and Employees Welfare Association, the human chain was organized by Gangchil Disability School in front of the Deputy Commissioner's Office on Sunday with the aim of recognizing schools with disabilities and enrolling them in MPO and involving them in the mainstream.
Kishoreganj District Disability School Welfare Association President Formoza Momtaz Lily presided over the function while General Secretary Abdullah and other teachers and staff spoke.
The speakers demanded recognition of schools with disabilities, 100 percent stipend for disabilities students, provision of free books, education benefits and therapy as per the curriculum, introduction of food security program, regular monitoring and training of teachers and staff.