All Section, City
Real estate company grabs Meghna river land
---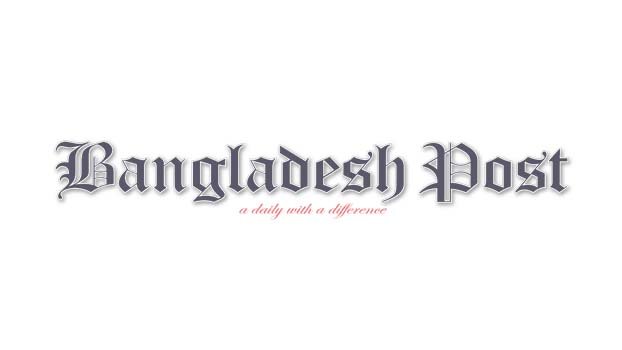 A portion of river land inside the Meghna River at Nunertek area under Sonargaon upazilla of Narayanganj have been grabbed by a real estate company named Modern Group. To grab the river land the company have fenced the area by bamboo and tin plates. Besides, the company have forcibly occupied a few hundred Bighas of land from poor and socially non-influential local people.
On information and allegation against Modern Group, Assistant Commissioner (land) of Soanargaon upazila Al-Amin rushed to the spot on last Tuesday, February 25 and ordered to stop earth filling in the so-called project area. An inhabitant of Sonargaon upazila Dulal Hossain told the Bangladesh Post that Modern Group is grabbing land and conducting criminal activities creating panic in the locality as local politicians and influential people patronize them.
Different reliable sources from Sonargaon area told this correspondent that the company run their business by grabbing land from poor people and selling them to other companies after preparing it as an industrial plot.
A victim whose three Bighas of land was forcefully occupied by Modern Group desiring to remain anonymous told this correspondent, "I have been to many political leaders to ask for help for protecting my land but instead of helping me they advised me to sell the lands to Modern Group as soon as possible otherwise I might lose everything". When contacted an official of BIWTA Md. Selim Mia he said that the BIWTA never gives permission to anybody to occupy river land. Sonargoan AC (land) Al-Amin told that, "The earth filling has now stopped later we will take actions according to river maps and victim's allegations".