National
RCC plans to legalise unauthorised vehicles on conditions
---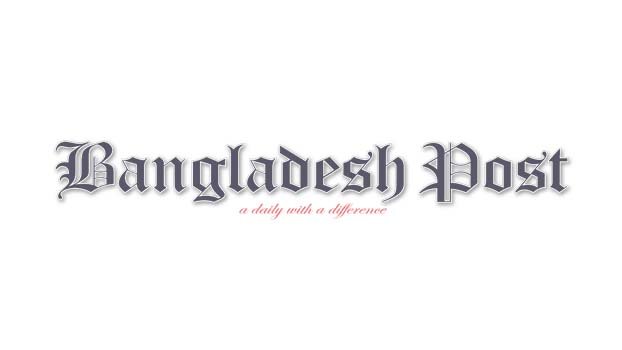 The Rajshahi City Corporation (RCC) has planned to legalise the unauthorised vehicles on some conditions. Councillor of Ward No. 13 of RCC Abdul Momin said that the drivers of the unauthorised vehicles would be issued permissions from RCC so that they can enter into the city with their vehicles.
The RCC councillor said these while he was taking to the unauthorised vehicles and construction workers at a demonstration in front of Nagar Bhaban (RCC Building) on Sunday.
Several hundred drivers of unauthorised vehicles and construction workers staged the demonstration demanding free-movement of their vehicles including Bhut Bhuti, Nasimon, Trolley, Karimon and tractors through the city streets.
The RCC authorities assured the agitators to consider their demands. Most of the agitators were from various villages of Godagari upazila. Most of the labourers who attended the demonstration belonged to ethnic minority group people.
They work as construction labourers in various ongoing development works. They arrived in the city from their villages early in the morning by riding on those unauthorised vehicles and in the evening, they again returned to their concerned villages using the same vehicles. Every day, they visit the city and return to their homes huddling, even standing on those vehicles.
During the Traffic Week now being observed, traffic police were not allowing to enter those unauthorised vehicles inside the city. Police also seized at least 12 such vehicles during the last two-day. In protest against such police action, drivers of those vehicles and the labourers staged a demonstration in front of Rajshahi Nagar Bhaban. However, Mayor of RCC AHM Khairuzzaman Liton was not at his office during the agitation.
Azizul Islam, a Bhut Bhuti driver of Ishwaripur village under Godagari upazila informed police seized his vehicle (Bhut Bhuti) at Laxmipur village while he was returning with the labourers homes. Police also fined him and told him to return the vehicle four-day later. So far 12 such vehicles have been seized during the last two-day, he added.
Lalon Uddin, head mason of a site under RCC was also visiting with the labourers. He said, the labourers are failing to join their jobs due to seizing of their vehicles. They demanded not to seize the vehicles carrying the labourers engaged in construction works of RCC. None of the labourers joined their works on Sunday due to the agitation programme.
At a stage of demonstration, Councillor of ward-13 Abdul Momin met the agitators and assured the labourers that proper measure will be taken so that they can enter into the city. He said that those permissions will be kept to the drivers and the drivers of the vehicles will not be allowed to carry excessive passengers. However, no remark from Mayor of RCC was available in this connection because he had been staying in Dhaka.