Country
Rash Puja celebrated in Kuakata
---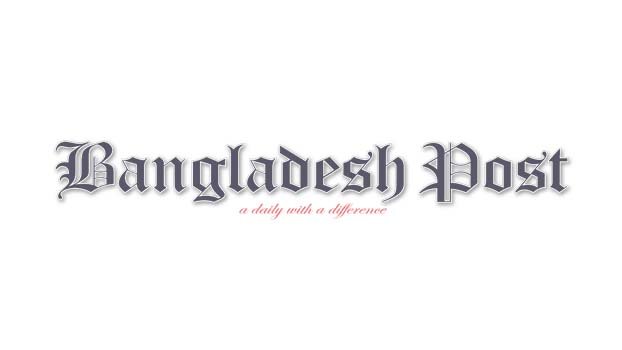 With great enthusiasm and religious fervor, the traditional religious rituals of the Hindus, Gangasnan and Rash Puja of Sri Krishna, were celebrated in Kuakata upazila. Patuakhali Deputy Commissioner Mohammad Kamal Hossain inaugurated the Gangasnan and Rash Puja at 5 pm on Thursday.
The entire beach was crowded with more than fifty thousands of pilgrims and visitors from different parts of the country.
The devotees used to spend the night in the temple singing and dancing to the beat of drums. Since the onset of the full moon, thousands of devotees have been praying for the healing of the Ganges in the sea as well as for the fulfillment of their desires.
After the visit to Sri Sri Radha Krishna's bathing in the sea, the pilgrims and visitors from different areas started going to their respective destinations.
Due to the epidemic of Covid-19, no fair was organised. Even last year, there was no big event. Religious rituals have been observed only in accordance with the rules of hygiene.
Members of Ansar, RAB, police and intelligence agencies covered the entire beach and surrounding areas with tight security arrangements to provide security to the pilgrims. Multiple check posts were placed at the point.
Mrinal Kanti from Pirojpur said, "I am bringing the desire to remove all the worldly sins through this sea. I am praying to Thakur so that the epidemic of the country does not go away."
Shishir Maharaj, director and priest of Kuakata Sri Sri Radha Krishna Temple, said that the Ras Puja was held this year as well, following the tradition of hundreds of years. In the Dvapara Yuga (third era in the great Sanatan calander), Lord Krishna himself came to Dharadhame in the name of Lord Krishna to suppress the evil and to keep the creation in order to end the violence among the people. In that age, Lord Krishna left a trace of unconditional love and witnessed that He is everywhere through this Ras Leela on the full moon night. This Ras Puja was observed in Kuakata following that Ras Leela.
He further said that all the pilgrims who have come to join Ras Puja on Thursday, will leave Kuakata on Friday morning at Snan Sher till the end of Purnima Lagna This year's Ras Puja will end.