National
Rakhine women traders face financial crisis amid Corona
---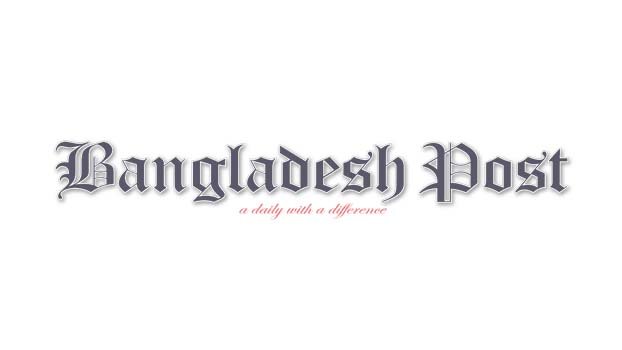 Indigenous Rakhine women small traders who do business at the Rakhine Women's Market in Kuakata of Patuakhali are facing dire financial crisis amid this global Corona Pandemic situation.
Their only way of earning has stopped under the influence of Covid-19 crisis as their shops are remaining closed during this ongoing lockdown. As a result, the livelihoods of Rakhine women-centric family members are in jeopardy.
There has been an acute financial crisis. Ninety percent of the Rakhine women traders here are living in extreme despair. Losing the capital they are now suffering from loss of capital. In order to make a living, some of them have taken loans from relatives or well-wishers.
Kuakata Rakhine Women's Market includes 14 shops allotted by the Bangladesh government in 2003, which are located 100 yards away from Kuakata Zero Point. This market is one of the favorite visiting spots of tourists visiting Kuakata.
Before Corona there was always a huge crowd of tourists at the market. Rakhine women traders used to be busy too. From morning till night there was a rush of buy and sell there. Now locks are hanging in rows of shops for the Corona situation. There is no human movement to be seen anywhere with a hanging silence all around.
The whole tourist center of Kuakata has become an empty place now without the tourist. Women traders who used to be busy at work are spending lazy time sitting at home. Occasionally they open the stores to clean up the mess as well as to see if the goods are in order.
Chameen, the owner of Chameen Store in the market, said, "In the days before Corona, I used to have a sale of over lakh. Today, I am sitting at home for the corona pandemic. Earlier, I was spending the money I had saved but, that money ran out long ago and now the capital of my business is also running out. She demanded government help to turn around again with low interest bank loans."
"My whole family is dependent on the income of this store," said Machan, owner of Machan Store, another Rakhine trader in the same market. "I am having a hard time with my family members as the field of earning is completely closed. We do not get any government support. If the government does not take care of us this time, we will not be able to start afresh", she added.
Kumakata Rakhine Women's Market and Temple Committee Secretary Luma Rakhine said Rakhine women traders are currently having a hard time. Most of the families here depend on women's income. They have fallen into a dire financial crisis as their only source of income has stopped. Rakhine women need to be brought under government incentives to return to their former positions. Otherwise, many shops in Kuakata Rakhine Women's Market may be closed down forever.
Mohammad Monir Hossain, Assistant General Manager at Industrial Aid Center of BSIC in Patuakhali, said women and small traders in Kuakata have been most affected by the Corona virus outbreak. They will be provided 4% loan on priority basis.