National
Rajshahi traders demand their shops open during lockdown
---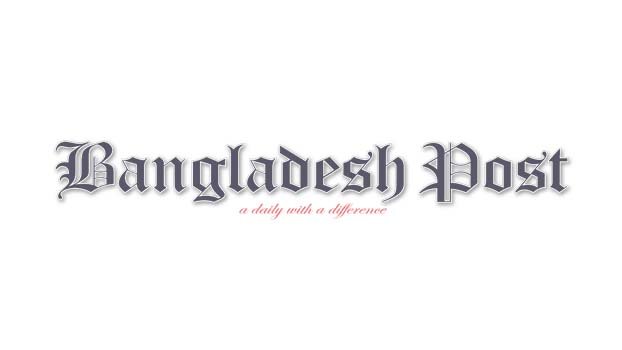 By defying the lockdown imposed by the government due the Coronavirus pandemic, traders of Rajshahi kept their shops open at Saheb Bazaar and in RDA market on Wednesday (7 Apr). Most of the markets of Binodepur, Railway market, Shahlbagan and Rajshahi Court market also remain open today.
According to sources, cloth and fabrics traders at Saheb Bazar opened their shops by defying the Coronavirus ban from Wednesday morning. Being informed, a Mobile Court headed by Executive Magistrate of Deputy Commissioner Office in Rajshahi arrived at the market around 11-00 am and ordered to close the shops of the market and attempted to impose fine to the traders. But, the traders did not obey to the instructions of the magistrate rather they came out of their shops and started agitation by lying down on the road in front of the market. They declared to intensify their movement if any fine is realised by the mobile court team. By watching the agitated traders, the female Executive Magistrate withdrew her mobile court team and failed to impose fine any one. Afterwards, the traders kept their shops open.
Earlier on Monday, traders of RDA market, the largest market of Rajshahi, also took to the street demanding to keep open their shops. And from Tuesday, the shops of RDA market have been kept open.
Asoke Kumar, President of Rajshahi Cloth Traders' Association of Saheb Bazar said all the city markets including RDA market, Binodepur marlet and the court market are open. That is why cloth traders of Saheb Bazar also started their trading by opening their shops. But, the Magistrate appeared soon and started to impose fine to the traders. But, we succeeded to convince her that the condition of traders in Rajshahi markets is deplorable due to Corona and they would incur further loss due to closure of the shops due to lock down. They appealed to her to let them continue their trades by following health rules when the Magistrate went away.
Meanwhile, on the third day of lock down, Rajshahi looked almost normal. The movement of rickshaws, autorickshaws and motor vehicles was normal. A huge traffic jam was noticed like those of other days at Saheb Bazar and the zero point areas. Movement of people was also normal.
Tarek Hossain, Proprietor of Satata Collection of RDA market said, they did not have any alternative but to keep open their shop otherwise they would starve.
Sarowar Hossain Shahin of Rodshi Cloth Store informed during last one year, they have turned nearly to pauper. He further said, there are 13 employees of the shop. They would starve with their family members if the shop is kept closed.
Farid Mahmud Hasan, General Secretary of Rajshahi Babosayee Oikkya Parishad informed, traders in RDA market have themselves opened their shops. A sudden lockdown would hit their means of livelihood badly. The traders need to keep their shops open for their existence.
Nibaran Chandra Barman, Officer-in-charge of Boalia Model police station in this connection said, there is no permission to keep all sort of the shops open during the lockdown. May be, some shops have been kept open.