National
Rajshahi region's survival relies on eight major rivers
Charlands developed in middle of river, crops being cultivated on riverbed of Padma, other rivers
---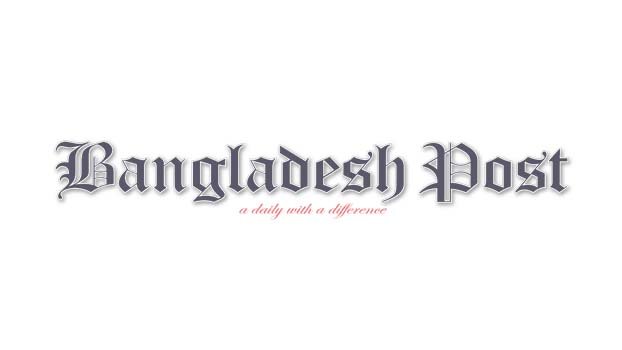 All the eight major rivers crisscrossing greater Rajshahi have almost been dried up even before starting of the dry season. For this reason, more than five million people who used to depend for their livelihood direct on these rivers have become unemployed and displaced.
The rivers are the Padma, Mohananda, Boral, Pagla, Punorbhova, Atrai, Karotoa, and Chhoto Jamuna. Environmentalists and water experts said that the rivers have to be saved from dying as if the rivers die, greater Rajshahi will die.
The Padma river has lost its navigability from Shibganj point of Chapainwabganj to downstream Nagarbari due to the withdrawal of water through the construction of Farkka Barrage.
Due to the stoppage of the natural flow of water, sand dunes in the form of charlands have been deposited in the middle of the river. Somewhere in the river, there is the only spec of water flow while in other places there is knee-deep water. In this backdrop, thousands fishermen and boatmen have become totally unemployed.
The three rivers Mohananda, Pagla and Punorbhaba crisscrossing Chapainwabganj district have lost their navigability. Thousands of mango traders earlier used to carry their mangoes on boats at various places of the country including in Dhaka. But due to blockade of all channels of the above-mentioned rivers by sands and chars, they are failing to carry mango through boats in an easy and cost-effective way.
These three rivers were also one of the main sources for various species of palatable sweet-water fishes. But, there having not enough water in these rivers, the fish stocks have been declined drastically.
On these river beds now various types of crops being cultivated. In many places on the river Padma near Godagari upazila, mango orchards are being built and crops like sugar cane, sesame, pea-nut, lentil, maize and gram being cultivated.
Shantu Chowdhury, a mango orchard owner in Rajshahi, said that for time immemorial, their fathers and forefathers used to carry mangoes from one place to another through boats.
In those days, hundreds of boats carried mangoes to Calcutta (now Kolkata), Murshidabad, Dhaka, Bhairab and other places. But, now the riverine transportation system being blocked, their only means of transport in now truck which is costly and risky, he mentioned.
Due to the drying of these rivers, the climate of the adjacent areas is also turning rough and unbearable day by day. The under ground water is also depleting deep every year, threatening the production of IRRI-Boro paddy through irrigating the land from under-ground water.
Humayun Ahmed, a field officer of Bangladesh Water Development Board, said that the government was spending crores of taka for the construction of embankment along the river Padma to check erosion. But, he mentioned, for the last three decades there was no flooding of the river Padma at
The river Boral remained waterless almost throughout the entire year due to construction of a sluice gate at mouth of the river at Charghat. Though due to opening of the sluice gate last year, water entered into the river but the water-flow was very slow.
Rivers Chhoto Jamuna, Korotoa and Atrai are facing the same fate. During the rainy season, these three rivers got water from the surrounding canals and tributaries which lasts about three months. After that, all the river bed remained almost dry.
Sarder Helal Rabi, a local political leader of Badalgachhi upazila under Naogaon district, said due to deposition of char over the river Atrai and Chhoto-Jamuna, there was no flow of water through these rivers through earlier water often overflowed the banks of these rivers during the monsoon creating widespread flood and causing huge damage to crops and properties.
He predicted these two rivers would turn completely dead within the next two decades if the government does not take measure to dredge those. He further mentioned that the Chalanbeel which was once fed by these two rivers, is also remained without water even during monsoon and instead of fish, rice is now cultivated in thousands of acres of shallow water in Chalanbeel.
Meanwhile, Water Development Board office sources in Rajshahi informed, under the direction of Prime Minister Sheikh Hasina a project amounting Taka 1,000 crore has been taken up to dredge the river Padma and works of dredging of the river has already started. Initiatives to dredge other rivers of the division will also be taken soon, sources further mentioned.