National
Rajshahi orchards wear lovely look with mango blossom
---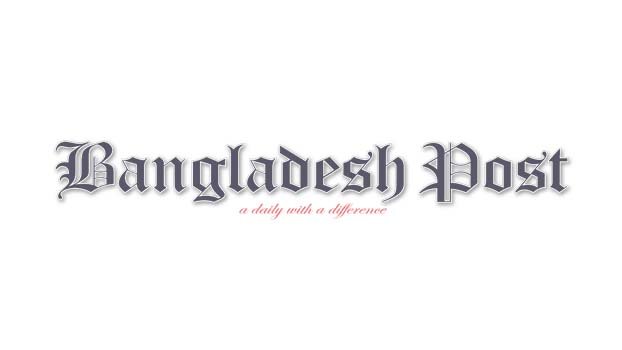 A huge turn-out of flowers on the mango trees of Rajshahi district has ushered a hope for a bumper-mango production this year. Due to a favourable weather condition, the condition of flowers is so far very inspiring.
In many trees, tiny-young mangoes are peeping through the branches of the trees. Officials of the Department of Agriculture in Rajshahi informed, the flowering of mango is more this year than that of the previous years.
Meanwhile, a sweet, effervesce scent behind the mango-orchards of Rajshahi is spreading the surrounding areas. Mango farmers, however, were spending busy times in taking care of the trees. They said, if no rain fall, storm or dense fog occurs in next one week, there will be surely a bumper mango production in the district.
Agriculture Extension Department sources in Rajshahi informed, mango has been cultivated on 17,943 hectares of land. The mango buds started to emerge on the trees from the mid-February.
Already the flowering of mango trees have been completed and now mango 'guti's (tiny young mangoes) are emerging from the flowers. Within next 10 to 15-day, the gutis will turn a bit matured and there will be less chance of falling those mangoes even during the mild-storm.
Abdus Sobhan of Poketkhali area under Puthia upazila was pouring water at the foot of mango trees in his orchard. He informed, he had never seen such a huge blossoming of mango buds in last one decade. He said, he was pouring water in the tree so that most of the buds can turn to green mangoes.
Umme Salma, Additional Deputy Drector of Rajshahi district Agriculture Extension Department informed, there was a huge turnout of mango flowers on the trees. The mango farmers are being advised to pour water on the foot of the trees so that a maximum mangoes survive.
She added, a target has been fixed to produce 214, 483 metric tonnes of mango this year.
Dr Abdul Alim, Principal Scientific Officer of Rajshahi Fruit Research Institute informed, so far the weather condition is favourable for a smooth growth of mango buds into green mangoes. If there is no rain for next couples of day, the mango production may surpass the target this year.