All Section, City
Public servants should think about country first: Land Minister
---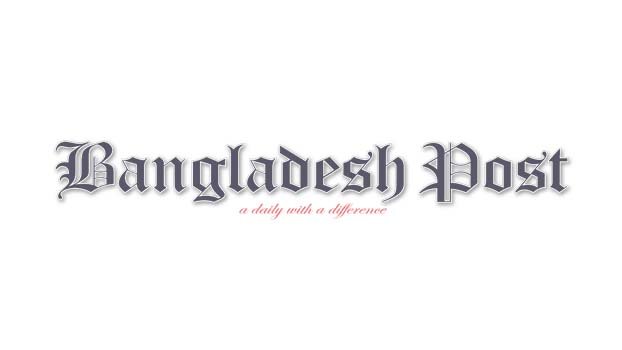 Land Minister Saifuzzaman Chow­dhury said, "We have to think first about what we can do for the country, not what the country is doing for us. This should be our policy as public servants."
Minister Saifuzzaman Chowdhury said this while addressing a courtesy meeting on the occasion of receiving United Nations Public Service Award 2020 at the conference room of the Ministry of Land on Monday. Secretary of land Ministry Md Mostafizur Rahman was present at the programme.
The minister further said, "We have won the UN award under the leadership of Prime Minister Sheikh Hasina."
The Land Minister expressed his firm hope that the Ministry of Land would successfully fulfill the responsibility entrusted to the Ministry of Land in achieving the Sustainable Development Goals and Vision 2041 under the leadership of the Prime Minister and in building the golden Bengal of Bangabandhu's dream of development and prosperity. "We have to try our best in the next two years. We can work by bringing our work into the rating system. If there is a five star rating, we have to try to get a five star", he said.
Officials and employees of different levels of the Ministry of Land were present in this courtesy meeting organized in accordance with proper hygiene rules. It is to be mentioned that on June 17, 2020, the United Nations officially announced the name of the winner of the United Nations Public Service Award-2020. The Ministry of Land of Bangladesh won the prestigious United Nations Public Service Award-2020 (United Nations Public Service Award 2020) in the category of 'Developing Transparent and Accountable Public Institutions'.
At the United Nations Public Service Day Virtual Event on 23 June 2020, UN Under-Secretary-General for Economic and Social Affairs Liu Jenmin congratulated the winning countries, including Bangladesh, for winning the 'UN Public Service Award-2020'. The United Nations Public Service Forum and Public Service Awards were scheduled to be held in Busan, South Korea in 2020, but were postponed by the United Nations until further notice in the wake of the global Kovid-19 epidemic. This year, in 2021, the United Nations hosted the 2020 and 2021 United Nations Public Service Awards in Dubai simultaneously. This time the award was given to 16 initiatives from 15 countries for these two years.
The Minister of Lands received the award at the United Nations Public Service Award Ceremony jointly organized by the United Arab Emirates and the United Nations Department of Economic and Social Affairs at the Jumeirah Conference Center in Madinah at 10:30 a.m. local time on Monday, 13 December 2021 in Dubai, United Arab Emirates. Land Secretary Md Mostafizur Rahman PAA was present at this time.