All Section, City
'Provision barring MPs from electioneering is discriminatory'
---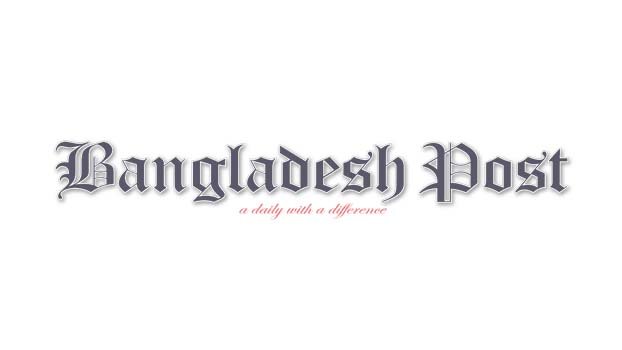 "The provision that MPs should not take part in the local government election campaign is discriminatory," said Information and Broadcasting Minister Dr Hassan Mahmud.
He was responding to a question from journalists at the minister's official residence on Minto Road in the capital on Tuesday afternoon.
The Information and Broadcasting Minister said, 'Narayanganj MP Shamim Osman has announced that he will work for the boat. I think this is the right decision. But I saw that some media outlets have said that Shamim Osman has violated the election code of conduct. The code of conduct imposed by the Election Commission states that MPs will not be allowed to participate in any local election campaign. But no country in the vicinity has such a code of conduct, nor does Europe have such restrictions. Ministers and members of parliament may participate in election campaigns in other countries, excluding their protocols. In neighboring countries, even chief ministers can, ministers can. In that case only protocol facilities have to be excluded. Such restrictions of the Election Commission on the members of Parliament are discriminatory. Even in 2015, there was no such restriction. Many say the ban is undemocratic. This issue has been brought to the notice of the Election Commission several times on behalf of our party and I myself was present at several meetings. These issues were presented there.'
In response to a question from reporters about comparing Awami League with Covid-19 infection by BNP leader Ruhul Kabir Rizvi, Minister Dr Hasan Mahmud said, "It seems that Mr Rizvi's statement that in fact the BNP leaders have lost their sense of direction by failing to deal with the Awami League politically and are saying nonsense, it is a continuation of that."
The minister said, "The way the Prime Minister has dealt with Covid-19 in Bangladesh, many countries, including the neighboring countries, have not been able to do it." It has been praised by all over the world and our country's economy is booming because of its ability to control the Coronavirus epidemic. Last year, only 20 countries in the world had positive GDP growth due to the corona epidemic. Bangladesh is one of them and Bangladesh ranks third. The BNP leaders have also spread confusion about Covid-19 and vaccine, again they have vaccinated themselves against Covid-19. The front line leaders of BNP including Rizvi Ahmed are frontline because they are opposing the government from the front in the field of politics. We want them to stay healthy and hopefully get a booster dose as a frontline spokesperson."
"However, the people of Bangladesh have rejected the destructive politics of the BNP," Dr Hasan Mahmud added.
The minister said that BNP took refuge in the country in 2013, 2014 and 2015 with very destructive politics. They have killed people by throwing petrol bombs, fire bombs and have been blocking people through strikes and blockades day after day. People have rejected that politics. There are clear indications that they will be able to walk that path again, and the people of the country will resist them.
"Now they have moved away from the people. If they start the same anti-politics and resort to anti-politics, they will move away from the people forever," he added.
Earlier, Minister Dr Hasan Mahmud joined the conference as the chief guest in a video conference to improve the living standards of small ethnic groups living on flat land in his constituency Rangunia Upazila. On the occasion of Technology Week, he distributed prizes among the winners of Science Fair and inaugurated Corona Vaccination Program for students of 12-16 years at school and college level in Rangunia Upazila.
Rangunia Upazila Executive Officer Iftekhar Yunus presided over the function and Rangunia Upazila Chairman Swajan Kumar Talukder, Rangunia Upazila Awami League General Secretary and Rajanagar Union Parishad Chairman Shamser Alam, District Awami League Leader Akhtar Hossain and Bir Muktijoddha Khairul Basar spoke as special guests.