Country
Proper application of water in agriculture stressed to adapt climate change
---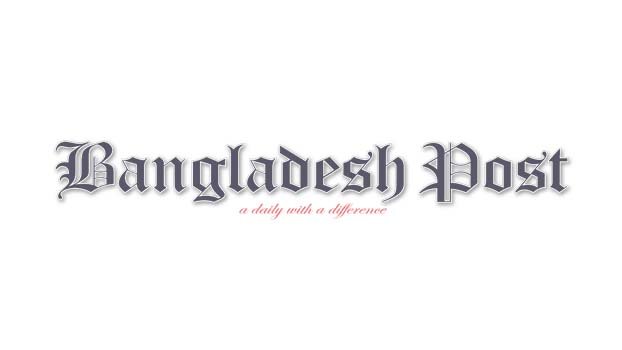 Participating farmers' leaders and guests in their speeches had said that the farmers could save their production costs of irrigation water, fertilizer, seeds etc. and make the farming profitable if they can plan the farming themselves.
Using of quality seeds, balanced fertilizer, irrigation water supply through magic pipes, increase application of green manure and vermi-compost, use modern equipment and machineries and follow modern technology.
Organized by Asia Arsenic Network (AAN) Bangladesh with the assistance of upazila agriculture office, the daylong workshop titled as "Application of water in agriculture, adapt climate change issues" was held at Shailkupa upazila parishad meeting room on Monday. Upazila nirbahi officer (UNO) Razia Akter Chowdhury presided over the workshop while upazila parishad chairman Abdul Hakim Ahmed attended as chief guest. Jhenaidah district engineer of the department of agriculture extension (DAE) Enamul Haque, upazila agriculture officer Anuisuzzaman Khan and upazila fisheries
officer Faruk Hossain attended as special guests.
Facilitated by AAN Bangladesh Area Manager in JHenaidah Aminul Islam, a total of 27 farmers' leaders, a number of female farmers, sub assistant agriculture officers and media activists participated in the workshop.
The participants came to the opinion that the farmers should practice organic manure, specially, green manure, vermi-compost, stop using cow-dung as fuel, avoid farming of same crop for repeated years, increase farming of pulse or oil seeds crops, avoid excessive application of chemical fertilizer, avoid chemical pesticides and practice organic mattes to control pests and diseases, apply irrigation water through magic pipes, produce and preserve their seeds themselves and procure the seeds from reputed organizations or government approved sectors.
Following various quires and questions of the participants the workshop told that not only the DAE, the farmers have rights to ask and contact agriculture marketing, seeds certification agency, jute department, fisheries and livestock, department of forestry, directorate of consumer rights protection (DNCRP) to acquire their knowledge as well as make their farming profitable and risk-free when necessary. They gave emphasis on planning of the cultivation by the farmers themselves. Further, the field level DAE men were also available round the clock to stand by the farmers, they said.