City
Propagandists should apologise before using Padma Bridge: Hasan
---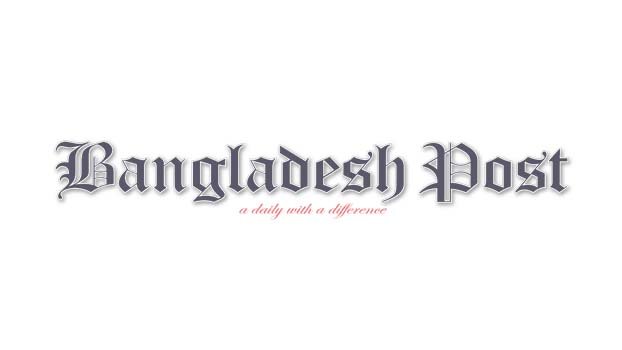 Information Minister and Awami League Joint General Secretary Dr Hasan Mahmud said Prime Minister Sheikh Hasina has built the Padma Bridge for all the people of the country. However, those who spread propaganda about this bridge should apologise. They should cross the Padma Bridge after asking for forgiveness.
He made the comment while speaking to reporters at his official residence on Minto Road in the capital on Tuesday afternoon. After inaugurating the trailer of Bangabandhu Biopic at Cannes Film Festival in France, the Minister returned to the country at noon.
He said, "Begum Khaleda Zia, Mirza Fakhrul, CPD, TIB and many others wrote a letter directly to the World Bank through Hillary Clinton not to finance the Padma Bridge. Despite all their negative comments, conspiracies and malpractices, Bangladesh under the leadership of the Prime Minister has built the Padma Bridge with our own funds. This bridge is for all the people of Bangladesh."
"People are questioning those who conspired against the Padma Bridge - whether they have the right to enter the Padma Bridge before apologizing. I personally think that if they should be ashamed, they should apologise before using the Padma Bridge for the propaganda, lies and anti-national activities they have carried out so that the bridge is not built," he said.
Regarding the participation in the Cannes festival, the minister said that the trailer of Bangabandhu's biopic 'Mujib: The Making of a Nation' has been launched there and the festival has spread a lot of excitement among the people. At the Cannes Film Festival, posters of Bangabandhu Biopic, or 'Mujib: The Making of a Nation', are being displayed at the main entrance of the city. Through this film, Bangabandhu's life, deeds, self-sacrifice and his sacrifices, struggles, achievements as a model of a nation have been brought up, said Hasan.
Asked about the various discussions on Bangabandhu biopic, Minister Dr Hasan said, "It is difficult to bring the life and work of Bangabandhu and other world leaders in two and a half to three hours. However, this movie has tried to bring it up. Director Shyam Benegal has rightly said that one cannot comment on a movie by watching a one and a half minute trailer, so one has to watch the whole movie. I firmly believe this film will also serve as a documentary. Despite facing Bangabandhu's struggle, self-sacrifice and execution, the new generation will be able to know the issues on which Bangabandhu remained steadfast on the question of nation and Bengalis. I am also looking forward to seeing the movie."
"We are planning to set up a stall at the Cannes Film Festival from next year to showcase Bangladeshi films to the world," he said.