National
Procession with dead body demands arrest of killers
---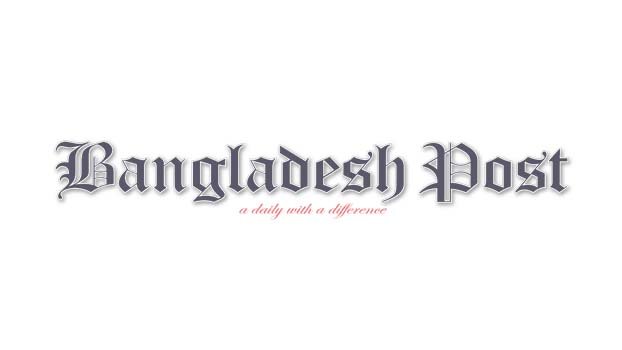 Relatives, friends and local people of Veripara area of the city took out a procession and organised a human chain with the dead body of Ador, 38, son of Abdul Gafur of the same area in protest against stabbing Ador, a Betel-leaf, cigarette vendor, to death at 12-00 midnight on Monday. They also protested against involving two witnesses of the incident as accused of the murder case of Ador by excluding the real accused.
Sources informed, Ador was stabbed at Veripara, an area adjacent to the Office of Deputy Inspector General of Police in Rajshahi. Later he died at Rajshahi Medical College Hospital.
RMCH Police Box sources informed, a case was filed accusing six persons in Ador murder case. Police arrested Bapparaj(28) son of Babar Ali of Kesabpur area and Rafiqul Islam Darpan(45) son of late Atahar
Hossain of same area in connection with the case.
Abdul Hannan, brother of victim Ador and local people informed, though Bapparaj and Darpan have been arrested as the accused of the case, they were, in fact, only the witness of the incident and they are not involved with the murder. In protest against making the witnesses as accused, relatives and local people took out a procession and organised human chain at Veripara area of the city Tuesday morning. Speakers at the human chain said, four people involved with the murder have been excluded from the case.
According to sources, on Monday midnight, some people of the locality wanted betel leaf and cigarette on credit from Ador but Ador refused to give them those on credit. As a result, those people locked into an altercation with Ador and at a stage, they stabbed Ador and managed to escape by leaving him fatally injured there. Later, local people rescued him from the spot and took him to Rajshahi Medical College Hospital where attending doctors declared Ador dead.