National
Prices of essential commodities increase abnormally
Rajshahi district administration takes strict measures, a shop fined Tk 5,000
---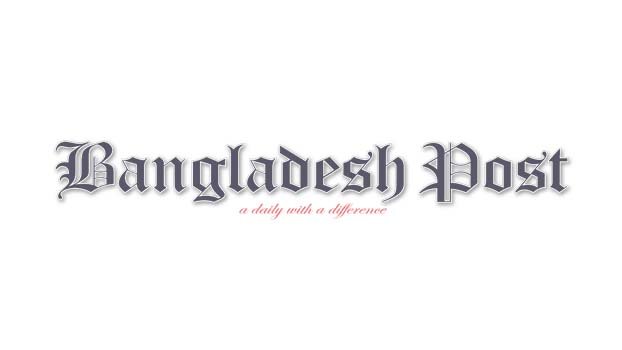 A mobile court in Rajshahi conducted raid at the whole sale rice market at Kumarpara of the city on Thursday morning and realise a fine of Taka 5,000 from the owner of a rice shop for selling rice at a higher price than the normal on the back drop of coronavirus panic.
According to sources, Rajshahi district administration has taken up a stringent measure to check price spirals of the essential commodities in the city markets amid coronavirus scare. The mobile court led by Additional District Magistrate Abu Aslam conducted the raid at Shah Makhdum Rice Agency at Kumarpara wholesale rice market area of the city on Thursday morning.
ADM Abu Aslam informed several allegations from city dwellers reached to the District Administration that suddenly the price of essential commodities including rice have been increased abnormally in the city markets on the backdrop of Corona Virus scare. However; taking advantage of this opportunity some dishonest businessmen have increased the price of essential commodities. Based on this information the mobile court was conducted, Aslam added.
"The mobile court fined Tk. 5000 to Shah Makhdum Rice Agency due to allegedly selling rice at higher price than the current market price", he said.
Detective surveillance has also been beefed up at the markets of the city, he added further. Later, the mobile court distributed coronavirus awareness leaflets on behalf of the district administration.
Earlier, the High Court on March 9, directed the government to operate mobile courts to prevent the price hike of masks, hand wash and sanitizers. A bench of justice FRM Nazmul Ahasan and justice KM Kamrul Kader came up with a six-point directive as the prices of masks, hand wash and sanitizers shot up abnormally following the detection of first coronavirus patients in Bangladesh.
Meanwhile, under the circumstances of coronavirus scare, all the entertainment centres and parks of Rajshahi have been ordered to be closed. An order signed by Hamidul Haque, Deputy Commissioner of Rajshahi has been issued to all Upazilla Nirbahi Officers including the chief Executive Officer of Rajshahi City Corporation directing to take necessary steps in this connection. All sort of mass gatherings and meetings have also been banned.