Opinion
President Xi Jinping speech at WEF: An Analysis
---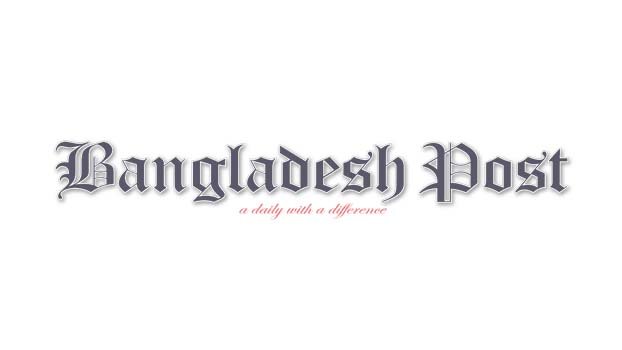 Chinese President Xi Jinping has delivered a special speech at the virtual session of the 2022World Economic Forum 2022 that presents a practical and idealist vision of the solution of major issues of common concern to people around the world. His speech is completely the reflection of idealism with Chinese characteristics. Generally, idealism in international relations believes that by following morality and moral values in their relations, nations can not only secure their own development but also can help the world to eliminate war, inequality, despotism, tyranny, violence and crises. However, the Chinese concepts in foreign relations are equality, mutual benefit, mutual aid, cooperation, and a 'win-win' approach based on morality such as justice, truth and reasonability. Similarly, President Xi speech has underscored China's standings on peaceful coexistence and win-win outcomes discarding the Cold War mentality, fighting with COVID-19, world economic recovery roadmap, global development and 2030 Sustainable Development Goals (SDGs).
Today people around the world are suffering seriously from the Covid-19 pandemic. Many people died or have been critically sick. Many others have lost their jobs and endangered to poverty. People are facing a crisis unseen in the last century. The global community has raised common questions about how they get recovery from this crisis. In the context, to make people all over the world confident, President Xi has mentioned this Chinese saying, "The momentum of the world either flourishes or declines; the state of the world either progresses or regresses. The history of humanity is a history of achieving growth by meeting various tests and of developing by overcoming various crises." He also gives guidelines on how to beat the pandemic and to build the post-COVID world. He states in his speech, "Strong confidence and cooperation represent the only right way to defeat the pandemic. Holding each other back or shifting blame would only cause needless delay in response and distract us from the overall objective. The countries need to strengthen international cooperation against COVID-19, carry out active cooperation on research and development of medicines, jointly build multiple lines of defense against the coronavirus, and speed up efforts to build a global community of health for all." Besides, he has called insurance of their equitable distribution of vaccines, quicken vaccination and close the global immunization gap, so as to truly safeguard people's lives, health and livelihoods.
President Xi outlines a roadmap of world economic recovery and implementing SDGs. Due to the Covid-19 pandemic, the global industrial and supply chains have been disrupted, commodity prices continue to rise, energy supply remains tight. These risks heighten the uncertainty about economic recovery. To overcome the economic risks, he has argued a common understanding among major economic powers that, to turn the world economy from crisis to recovery, it is imperative to strengthen macro-policy coordination. The major economies should see the world as one community, think in a more systematic way, increase policy transparency and information sharing, and coordinate the objectives, intensity and pace of fiscal and monetary policies. He has also recalled major developed countries for adopting responsible and justified economic policies towards developing countries. Lao Tse, an ancient Chinese Philosopher, said: "What makes a great state is how it is like a low lying, down-flowing stream; the bigger state becomes the center that tends to all the small states like the smaller streams flowing to lower stream." It, therefore, reassures that China stands ready to work with all partners to jointly implement SDGs from initiative into concrete actions across the world and make sure that no country is left behind in this process.
As we know, the idealist approach holds that old, ineffective and harmful modes of behavior, i.e. war, use of force and violence, should be abandoned in favor of new ways and means as determined by knowledge, reason, compassion and self-restraint. Likewise, President Xi calls the global major powers to come out of cold war mentality and hails peaceful coexistence and win-win outcomes. His speech gives importance to bridging the development divide and revitalizing global development. He says, "History has proved time and again that confrontation does not solve problems; it only invites catastrophic consequences. Protectionism and unilateralism can protect no one; they ultimately hurt the interests of others as well as one's own." In particular, the small countries are facing unfavorable policies because of rivalry among the major powers. Their economy and natural political system are disrupted. In this regard, he adds that different countries and civilizations may prosper together on the basis of respect for each other, and seek common ground and win-win outcomes by setting aside differences. His vision of peaceful coexistence and win-win outcomes, equality, mutual aid and cooperation would, thus, be a panacea of reducing rivalry among major powers. The small countries may be treated equally on a win-win outcome basis.
The President assures China's commitment to pursuing high-quality development, reform and opening-up and ecological conservation. He states that China will build a unified, open, competitive and orderly market system, where all businesses enjoy equal status before the law and have equal opportunities in the marketplace. He adds about one of the major concerns, climate change, in his speech that achieving carbon peak and carbon neutrality are the intrinsic requirements of China's own high-quality development and a solemn pledge to the international community. China will honor its word and keep working toward its goal. That is a sign of a positive signal of China's policy. Therefore, it may be said that China's commitments, reassurances and appeals to the global community can make a peaceful and harmonious world, and build mutual trust among the major powers.
- The writer is a professor, Department of Political Science, University of Chittagong, Bangladesh