Country
President Hamid's birthday celebrated
---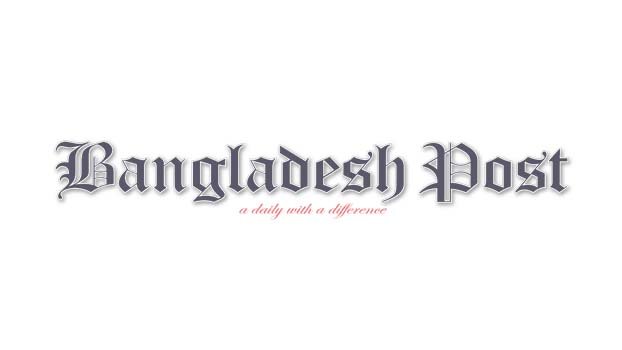 President Mohammad Abdul Hamid's 79th birth anniversary was observed at Kishoreganj under the auspices of Kishoreganj Municipality Mayor Parvez Mia on Saturday. A function was held on Kishoreganj Municipality premise.
District Awami League President Freedom Fighter Advocate Kamrul Ahsan Shajahan, General Secretary Freedom Fighter Advocate M.A Afzol, Zila Parished Chairman Freedom Fighter Md. Zillur Rahman, Awami League Leader Freedom Fighter Anwar Kamal, District Krishak League General Secretary Anwar Hossain Bacchu, Poura Councilor Md. Saiful Islam and Femal Councilor Hasina Hayder Chamili were also present in this function. Later Doa Mahfil, free medical camp and blankets were distributed among the poor peoples.
It may be mentioned that, the two-time president of Bangladesh Mohammad Abdul Hamid was born on January 1, 1944 in an aristocratic Muslim family in Kamalpur village of Mithamoin upazila of Kishoreganj district. His father Haji Md. Tayyab Uddin was a farmer and his mother Tamiza Khatun was a housewife. After completing his primary education in a local school, he passed the matriculation examination from Nikli GC High School in 1961. Later he got higher secondary from Kishoreganj Gurudayal College and graduated. After obtaining LLB degree from Central Law College, Dhaka, he joined Kishoreganj Bar in the legal profession. By joining the then Chhatra League in 1959 as a student, Abdul Hamid's political life began. While studying at Gurudayal College in 1961, he took part in the anti-Ayub movement. As a result, the then government of Pakistan imprisoned him. In 1963, he was elected General Secretary of Gurudayal College Student Parliament and in 1965, he was elected Vice-President of the same college.
He was elected the founding president of Kishoreganj subdivision Chhatra League in 1964 and vice president of Mymensingh district Chhatra League in 1966-67. He joined the Awami League in 1969. He was imprisoned from 1976 to 1978 after the assassination of Father of the Nation Bangabandhu Sheikh Mujibur Rahman on 15 August 1975. From then until he was elected Speaker in 2001, he was the President of the District Awami League.