Country
Preparatory meeting for Nat'l Mourning Day held in Gopalganj
---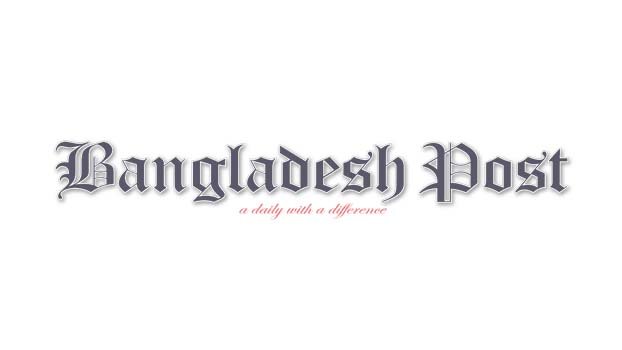 A preparatory meeting was held in Gopalganj on the occasion of the National Mourning Day-2022 on August 15.
Organized by the Gopalganj district administration on Tuesday (August 2) at 10 am in the district commissioner's conference room Swachta, the meeting was presided over by Gopalganj district commissioner and learned district magistrate Shahida Sultana. She gave necessary directions to the concerned authorities to observe the National Mourning Day in a fair and peaceful manner.
Before the start of the preparatory meeting, all those invited to the meeting stood and observed a minute of silence to pay deep respect to Bangabandhu Sheikh Mujibur Rahman, the greatest Bengali of a thousand years, the great architect of freedom, the father of the nation.
Additional Deputy Commissioner (Education and ICT) AKM Hedayetul Islam conducted the preparatory meeting, District Police Superintendent Ayesha Siddika BPM, PPM, Municipal Mayor Sheikh Rakib Hossain, District A. League General Secretary Mahabub Ali Khan, Tungipara Municipal Mayor Sheikh Tozammel Haque Tutul, Additional Deputy Commissioner (Revenue) Mosa. Dr. Nazmun Nahar, Civil Surgeon. Niaz Mahmud, Principal of Government Bangabandhu College Md. Oheed Alam Laskar, Principal of Sheikh Saira Khatun Medical College Md. Zakir Hossain, public works executive engineer. Kamrul Hasan, Executive Engineer, LGED
Md. Ehsanul Haque, Executive Engineer of Roads and Highways Department Md Zahid Hossain, Executive Engineer of Directorate of Education and Engineering Pratibha Sarkar, Executive Engineer of Directorate of Health Engineering AKM Hasanuzzaman, Executive Engineer of Directorate of Public Health and Engineering Fayez Ahmed, Sadar Upazila Executive Officer Mohsin Uddin, Kashiani Upazila Executive Officer Md. Mehedi Hasan, Muksudpur Upazila Nirbahi Officer Md. Zobair Rahman Rashed, Tungipara Upazila Nirbahi Officer Md. Al Mamun, Kotalipara Upazila Nirbahi Officer Ferdous Wahid, Jail Superintendent Md. Obaidur Rahman, District Women Affairs Deputy Director Md. Altaf Hossain, District Social Services Directorate Deputy Director Md. Harun Or Rashid, District Regional Passport Office Assistant Director Ashish Kumar, District Consumer Rights Assistant Director Md. Shamim Hasan, District Agriculture Marketing Officer Md. Arif Hossain and others were present.
Earlier, on the occasion of the National Day of Mourning, everyone wore black badges on August 1 and
The district administration, police administration, district and upazila Awami League have separately laid wreaths at the tomb of Father of the Nation Bangabandhu Sheikh Mujibur Rahman in Tungipara of Gopalganj.