Country
Poultry culling in dirty environment in Kishoreganj
A threat to public health
---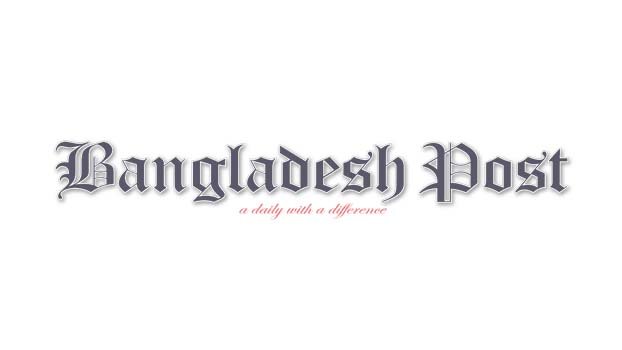 In Kishoreganj, chickens are being slaughtered and dressed in unhealthy and dirty environment. The district has hundreds of chicken shops in almost all the markets including 13 Upazilas and eight municipalities. And the locals feel that the public slaughter of chickens in these shops and dressing in unhealthy environment is creating a threat to public health.
A few markets were visited on the spot, it was seen that after slaughtering the chickens, the chickens were thrown into a large pot and a simple dressing was done with hot water. Usually chicken feathers, feces, blood, water and food in the mouth are mixed with water to form a kind of poisonous water.
Hundreds of chickens are being dressed in this poisonous water from morning till late at night in the market, which is considered by public health experts to be a serious risk to public health. Even inside the drum, the waste including the blood of the slaughtered chicken is mixed with the hot water and becomes monotonous.
It is learned that the employees of the shops slaughter each chicken and put it in a tin drum first. When the chicken becomes numb, the staff takes it out and throws it in the clotted blood-stained chicken dressing drum. The drums in which the slaughtered chickens are kept in those shops are being dumped on the side of the road when they are filled with blood and water. There is a risk of bacterial infection in chickens.
Asked about the cleanliness, an employee of a shop in Kachari Bazar in the district town said on condition of anonymity, " Everything is washed at night. When the shop is opened again in the morning, it is washed. It is not easy to clean.'
Visiting the various shops of the district town, the place for slaughtering chickens and the place for dressing in the market together. Most of these shops are adjacent to the cattle market, which makes the environment more unhealthy and dirty. And this is the way of slaughtering and dressing the chickens, according to the local seller. The same type of chicken dressing can be seen in different shops of the district.
In 2008-09, there was an outbreak of bird flu. At that time, the government made many rules to control and contain the spread of bird flu. Hand gloves and face masks were used to ward off bird flu attacks. But now shopkeepers no longer use it. Besides, that rule is no longer obeyed.
However, experts say that not only bird flu, but the current environment in which chickens are being slaughtered and sold can spread various bacterial and viral diseases.
District Livestock Officer Dr. Nazrul Islam said slaughtering and dressing chickens in the open market is harmful to public health. Slaughtering and dressing chickens in unhealthy environment can spread various diseases including bird flu. Authorities will run mobile courts in all the shops where chickens are slaughtered and dressed in unhealthy environment.