Country
Pond digging destroys agri land in Tarash
---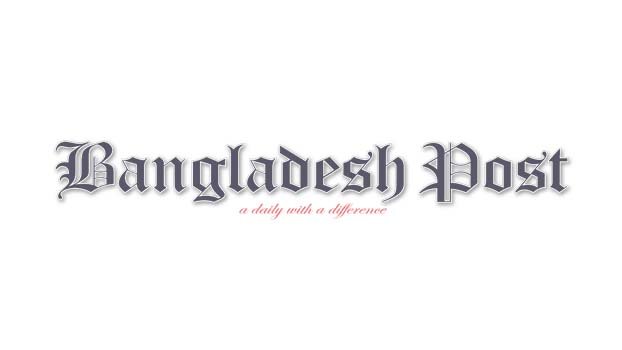 In Sirajganj's Tarash upazila, ponds are being dug illegally for fish farming in Agricultural lands. As a result, the cultivable lands in the area are gradually decreasing. Besides, natural drainage system has become ineffective and waterlogging is occurring. Due to the waterlogging in the crop fields, there is no one to watch the farmers. More than 300 aggrieved farmers of Chowpakiya, Matia and Malipara villages of Naogaon Union of the upazila have lodged written complaints with various government departments including Tarash Upazila Nibarhi Officer seeking remedy in this regard.
According to the complaint, each farmer has his own cultivable land in Chowpakiya, Matia and Malipara villages of Naogaon Union. Farmers cultivate the lands and provide for the household expenses. In addition, there is a bridge at the pond of Matia village on Mazar Road, where the water flows in the crop fields of these three villages. But since last year, Shahinur Islam Suruj of Malipara village has dug several ponds and closed the mouth of the bridge, causing waterlogging of crop lands. At present, Shawkat Ali, son of late Ojgar Ali of the same area is illegally digging a pond near the bridge. If the excavation work is not stopped now, more than 500 cultivable lands of the farmers of these three villages will face permanent waterlogging. In this way, the farmers in the area will be in despair.
According to the locals, unplanned ponds are being dug in different places of the upazila. This trend has increased in the last five years. According to the Upazila Fisheries Office, 3,000 ponds have been dug so far but no updated information has been received about the complete ponds.
Meanwhile, ponds are being dug in different villages of the upazila. And the soil for digging the pond is being taken to the nearby brick field by trolley. Condition of the roads in the upazila is getting worse due to constant soil carrying. The mud from the car is falling on the road and roads are becoming dangerous to use.
Read more: Agriculture credit gains pace on back of BB policy changes
Jabbar Ali, Abdul Latif, Joynal Ali and some other farmers of Malipara village complained that influential of the area have been digging ponds for five-six years. Pond owners are forcing ordinary farmers to sell their land. If authorities do not stop people digging illegal ponds now, farmers in the area will suffer huge losses.
In this regard, Tarash Upazila Assistant Commissioner (Land) Laila Jannatul Ferdous said, "I have received a written complaint from the farmers. Steps will be taken in this regard soon."