National, Back Page
PM to open country's 1st campus-based business incubator in Ctg today
---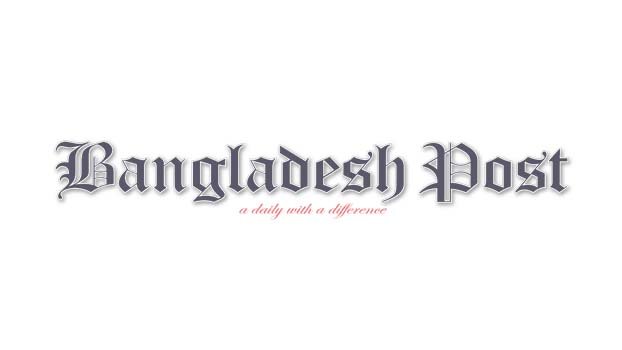 With the aim of developing IT entrepreneurs and expanding knowledge-based economy, the country's first university campus-based business incubator is set to begin its journey tomorrow at Chittagong University of Engineering and Technology (CUET), which is also a step towards building "Smart Bangladesh" within 2041.
Prime Minister Sheikh Hasina is scheduled to inaugurate the institution named as Sheikh Kamal IT Business Incubator in memory of Sheikh Kamal, the eldest son of Father of the Nation Bangabandhu Sheikh Mujibur Rahman, which will provide some 220 entrepreneurs, trainees, freelancers and potential startups with financial and logistical services, alongside mentorships.
"This incubator has a complete innovation eco-system for startups and businesses," said Director of the incubator Professor Dr M Moshiul Hoque while talking to the reporters Tuesday.
Mentioning that the incubator will link-up with different companies, he said, "We are working on how to convert university projects into real projects and products, and the Sheikh Kamal Incubator will act as the bridge between the businesses and entrepreneurs."
Industry insiders opined that the IT Business Incubator will play a leading role in implementing "Smart Bangladesh" by 2041 as it will be a centre of materialising new ideas being invented by the university students and graduates as well as evolution hub of talent, intellect and knowledge of the next generation towards building the "Sonar Bangla" as dreamt by Bangabandhu.
The incubator aims to provide assistance to university graduates to be developed themselves as entrepreneurs, establish effective links between universities and the IT industry, as well as create opportunities of research and innovation activities for the faculty and students of the university.
Moshiul Hoque, also the dean of Faculty of Electrical and Computer Engineering of CUET, said if any industry thinks that any start up idea, product or software is commercially profitable and useful for the country, then they will come to an agreement with the entrepreneurs.
"The agreement will be subject to certain rights and shares," he said, adding, "Then this small enterprise will take the form of an enterprise."
Constructed on 4.7 acres on the CUET campus involving Taka 113 crore, this will be the new cap to transform the country towards "Smart Bangladesh" from the Digital Bangladesh campaign, first unveiled in the election manifesto of the present government in 2008.
In the incubator, there is high speed internet connection through BTCL. This unique project, implemented from July 2017 to June 2022, includes an oval incubation building up to 10 storeys with 50,000 square feet (sft) space, each floor having 5,000 sft.
There are two separate four-storey dormitories for male and female named after Sheikh Jamal and Rosie Jamal. The total area of the two buildings is 40,000 sft and each dormitory has 40 rooms.
Besides, there is a 6-storey multipurpose training building with a total floor area of 36,000 sft, each floor 6,000 sft.
The incubation building has a startup zone, innovation zone, industry-academic zone, brainstorming zone, an exhibition centre, an e-library zone, a data centre, research lab, video conferencing room and a conference room.
There will also be separate corners for banks and IT firms, cyber cafes, food courts, cafeterias, recreation zones, display zones and media rooms.
Additionally, the multipurpose training building boasts a state-of-the-art auditorium with a capacity of 250 people, and four computer/seminar rooms with a capacity of 50 people.
An Artificial Intelligence (AI) lab, a machine learning lab, an optical fibre backbone, a substation and a solar panel are also being set up.
Professor Dr M Moshiul Hoque said, "We hope that this incubator will create a bridge between industry and academia."
Mentioning that 200 people will be trained in one batch in the training lab, he said that they will hire resource persons from industry and universities as well as foreign experts to provide training in the labs alongside connecting large foreign companies offline-online.
Referring to online market place, Chaldal.com which has already set up their office on the 10th floor of the incubator, he said it will employ 200 students of the university there.
The Incubator director revealed that LG - Butterfly, Huawei and Walton have contacted to set up an office. "There is industry, while students have ideas. This means that this incubator project will be a success".
Stating that two super-mini computers involving Taka 2.5 crore will be installed here soon, he said it will be useful for big data analysis and solving big problems.
In addition, robotics lab and cyber security labs are approved which will be set up in a few months, he added.
Regarding the selection in allotting office space among the entrepreneurs, trainees and industrial organizations, he said a committee is there to do it.
Mentioning that entrepreneurs will be given grants of up to Taka 10 lakh from the Idea project, Moshiul Hoque said mentorship will be provided as per the requirement.
Officials said world-renowned universities such as Harvard, Oxford, MIT etc are providing industry-based education and has established IT Business Incubator for giving students the opportunity to incubate ideas and innovation to pave ways of creating entrepreneurship for knowledge-based economics.
Considering the reality of the Fourth Industrial Revolution (4IR), the government has set up this Sheikh Kamal IT Business Incubator at Chittagong University of Engineering and Technology with the aim of developing students as career oriented and entrepreneurial. IT Business Incubators will be established in all the universities in phases.
During the visit of Prime Minister Sheikh Hasina to Malaysia in 1998, his son Sajeeb Wazed Joy also accompanied her. After visiting Cyber Jaya Technology Park in Malaysia, Sajeeb Wazed Joy proposed to build a similar high-tech/IT park in Bangladesh. Following this, on 13 July 1999, the 12th meeting of the Bangladesh Board of Investment decided to set up a high-tech park at Kaliakair in Gazipur district. But, after 2001 the then BNP-Jamaat alliance government didn't take any effective steps to set up the high-tech park.
As a result other countries in the world like India and Malaysia, through setting up Hi-Tech Park/Software Technology Park, have expedited their development pace but Bangladesh stepped behind. Later, assuming power in 2009, the Awami League government resumed the works for the IT and IT-enabled services.
The government has already implemented the "Vision-2021" for building a digital Bangladesh and now it has put concentration on a new mission "Smart Bangladesh". At the third meeting of the "Digital Bangladesh Task Force" on April 7, 2022, the Prime Minister directed to start activities to implement the vision of "Smart Bangladesh" by 2041.
The vision of "Smart Bangladesh" has been formulated to accelerate the desired goal of "Vision 2041". There are two main objectives on the basis of the Perspective Plan 2041. By 2041, Bangladesh will be a developed country with a per capita income of $12,500 , which would be consistent with the digital world.
Bangladesh Hi-Tech Park Authority is currently in the process of setting up 92 Hi-Tech Parks/Software Technology Parks/IT Training and Incubation Centers across the country. Establishment of nine parks is already completed. Sheikh Kamal IT Training and Incubation Centers are being set up in 64 districts for the development of skilled human resources. At present, three projects have been approved for setting up Sheikh Kamal IT Training and Incubation Center. Necessary steps have been taken to set up Sheikh Kamal IT Training and Incubation Centers in 34 more districts.
The next "smart Bangladesh" will be one of the IT hubs in the world. Many giant companies of the world will be run from Bangladesh. The new generation will lead them. And evolution of the innovative talent will happen through this IT Business Incubator.