National
PM's gift brings smile to faces of homeless
Over 1,000 Pabna families getting houses tomorrow
---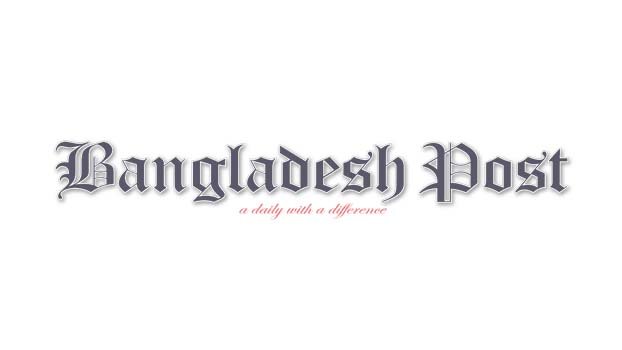 With the slogan 'Right to Asylum is Sheikh Hasina's gift', like the whole country 1,086 landless and homeless people are getting houses in Pabna as a gift of the Prime Minister marking the birth centenary of Father of the Nation Bangabandhu Sheikh Mujibur Rahman.
These houses built at a cost of around Tk 19 crore (Tk 1,71,400 per house) will be handed over to the homeless along with two decimal of land in the first phase, sources said.
On Saturday (January 23) Prime Minister Sheikh Hasina will hand over the houses, built under the 'Asrayan' project to the homeless through video conference, confirmed Pabna Additional Deputy Commissioner (Revenue) Md. Mokhlesur Rahman.
According to Pabna district administration sources, in Mujib Barsho 1,086 homeless families in 9 upazilas of Pabna district will get a semi-pucca with two decimal of land under the 'Asrayan' project. Each house consists of two-rooms, a toilet, a kitchen and an open orchard with concrete floor and colored tin celing.
First UP chairmen had sent the list of uprooted and landless families to the concerned department. Then, the information was sent from the Upazila Land Office to the concerned ministry after checking and sorting the list of families who do not have land or house. Finally the list of homeless was finalized. The district and upazila level monitoring committees are regularly monitoring the houses to ensure that they are sustainable and standard.
The construction of the houses is in the final stages. 449 families in Pabna Sadar Upazila, 372 in Sathiya, 85 in Atgharia, 50 in Faridpur, 50 in Ishwardi, 30 in Chatmohar, 20 in Sujanagar, 20 in Bera and 10 families in Bhangura Upazila will get the houses in the first phase.
Rashida Khatun (60), a widow who took shelter in the flood control dam of Charashutoshpur in Pabna Sadar Upazila and spent her days begging is one of the beneficiaries that are getting a house in the first phase. Expressing her joy and gratitude she said, "I never dreamt of stying in a house like the one I am getting from the Prime Minister. I amgrateful to her for providing me with a puccha house to live in".
Like Rashida Khatun, Mumtaz Begum, Samela Khatun, Morzina Khatun, Yasmin Khatun, Bachirun Bewa, Tajem Ali, Samu Mandal and many others beneficiaries of the project in area expressed their gratitude over receiving their dream houses.
Pabna Sadar Upazila Nirbahi Officer Tahmina Akter Raina said, "All these houses are being provided to the homeless as a gift of Prime Minister Sheikh Hasina on the occasion of Mujib Barsho".
Pabna Deputy Commissioner Kabir Mahmud said the Prime Minister had promised that not a single person would be homeless in the Mujib Barsho. These activities are aimed at implementing this declaration. Proper supervision is being done to ensure that none can take unethical facilities or advantage in allotment of houses. Besides, the quality of work under construction is being monitored continuously, he added.