National
'PM Hasina working for building Golden Bengal'
---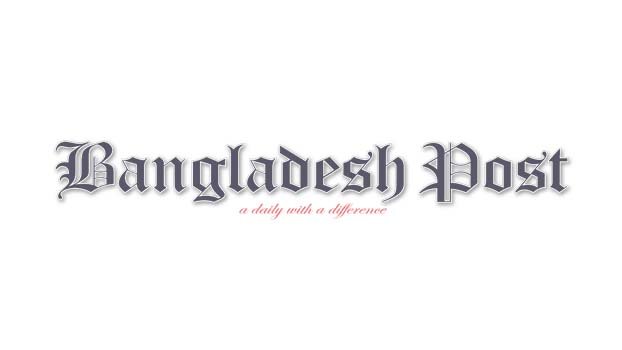 State Minister for Housing and Public Works Sharif Ahmed, MP, has said, "The only goal of 'Father of the Nation' was to build a happy and prosperous 'Sonar Bangla'. His goal was to establish an independent Bangladesh free from exploitation and deprivation ensuring a happy livelihood for the common men."
He was speaking as the chief guest at a 'Zoom Conference' and prayer mahfil organised by the Cox's Bazar Development Authority on the occasion of the 45th martyrdom anniversary of Father of the Nation and the National Mourning Day on Monday.
Sharif Ahmed said that the young generation of the country must move forward with his philosophy and ideology. Bangabandhu's dream of building a Golden Bengal will move forward by holding hands of Prime Minister Sheikh Hasina. We all need to cooperate in the way the Prime Minister has dedicated herself to building the country through her tireless work.
He further said, "Father of the Nation Bangabandhu Sheikh Mujibur Rahman has always fought for the economic and political emancipation of the Bengali nation as he loved it deeply." Strong in self-confidence and self-reliance, this great leader never bowed down to injustice. On 15 August 1975, Bangabandhu and Begum Mujib, their two sons, two daughters-in-law and infant Sheikh Russell were brutally shot dead'.
Cox's Bazar Development Authority Chairman Lt. Colonel (Retd.) Forkan Ahmed presided over the meeting and spoke as special guest. Mostaq, Secretary of the Ministry of Housing and Public Works, Shahid Ullah Khandaker, District Council Chairman Mostaq Ahmed, Additional Deputy Commissioner (General), MasudurRahmanMollah, Additional Superintendent of Police Iqbal Hossain, former 3-time successful chairman of Cox's Bazar Municipality, freedom fighter Nurul Abshar, district president of JSD Naimul Haque Chowdhury Tutul, former commander of district freedom fighters association Md. Shahjahan, Public Prosecutor Faridul Alam Chowdhury and District Juba League President Sohail Ahmad Bahadur attended the meeting.
Speaking as the special guest, Saimum Sarwar Kamal, Member of Parliament for Sadar-Ramu constituency, said, "Bangabandhu's contribution to the reconstruction of Bangladesh including the liberation war was ever memorable." In just three and a half years, he established the army, navy, air force, police, Ansar and village defense forces. He has streamlined the education system. His far-reaching vision to take the country forward socially, politically and economically has been lauded by the world greatly. '
ZafarAlam, an MP from Chakaria-Pekua constituency, said, "The killers thought that if Bangabandhu was killed, everything would be wiped out." They did not know that Bangabandhu means Bangladesh. Bangabandhu Corner has been set up at a cost of Tk 65 lakh from private funds in Chakaria to present Bangabandhu's ideals to the new generation. There are two hall rooms.
Speaking on the occasion, Cox's Bazar Development Authority Chairman Lt Col (retd) Forkan Ahmed said, "Prime Minister Sheikh Hasina is kind to the people of Cox's Bazar. Prime Minister Sheikh Hasina has gifted this important office to the people of Cox's Bazar for the planned development of Cox's Bazar. Therefore, the Cox's Bazar Development Authority is moving forward as per the instructions of the Prime Minister. He sought the cooperation of all in this journey.
Maheshkhali-Kutubdia MP Ashek Ullah Rafique said, "Father of the Nation Bangabandhu Sheikh MujiburRahman was an undisputed leader. He was uncompromising throughout his life on the question of realizing the rights of the people of Bengal". Freedom fighter Kamal Hossain Chowdhury, one of the organisers of the liberation war, President of Cox's Bazar Press Club Mahbubur Rahman, Additional Superintendent of Tourist Police Mohammad, Mohiuddin, Joint General Secretary of District Awami League Advocate Ranjit Das and Advocate Pratibha Das were present at the discussion meeting and prayer meeting held in the auditorium of the newly constructed building of Cox's Bazar Development Authority.