National
PM fulfilling Bangabandhu's dream: Tajul
---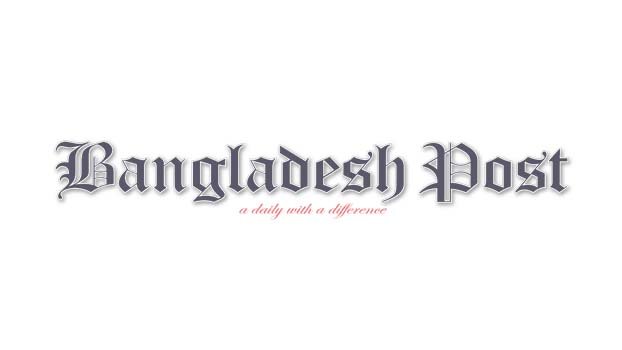 LGRD Minister Tajul Islam MP was awarded a civic reception by the authorities of Rajshahi City Corporation at the Green Plaza of Nagar Bhaban on Saturday evening.
In his speech LGRD Minister Tajul Islam said in the function as the chief guest that Father of the Nation Bangabandhu Sheikh Mujibur Rahman liberated the country with a dream to build a poverty-free Sonar Bangla but it is regrettable that Bangabandhu did not get time to realise his dream.
Later, daughter of Bangabandhu, Sheikh Hasina is working to build that Sonar Bangla dreamt by Bangabandhu. Electricity has been connected to every corner of rural areas, service sector has been increased, food security has been achieved, communication system has been developed, the youngsters of the country have progressed a lot in the IT sector under the patronisation of the government and per capita income has also been increased.
Mayor of Rajshahi City Coporation AHM Khairuzzaman Liton presided over the function. He said, "Today is an exceptional day because we showed the development work of Rajshahi City Corporation to our honourable minister. We express gratitude to the minister. He has given us a lot. As an LGRD minister we seek further assistance from him. We hope, he would continue his cooperation for the development of Rajshahi."
RCC Mayor further said, "The minister has been working relentlessly for the development of Rajshahi. There will be an abrupt change in Rajshahi within next few years." Senior Secretary of Local Government division HelalUddin Ahmed spoke as special guest in the function.
He said, "Rajshahi is familiar as a clean city andgreen city. This is a special achievement for Rajshahi."
The function was attened, among others, by Members of Parliament of Rajshahi-3 AyenUddin, MP of Rajshahi-5 Dr.Monsur Rahman, Reserved seat MP Adiba Anjum Meeta, Wife of RCC Mayor and Vice-President of City AL Shahin Akhter Reni, Divisional Commissioner of Rajshahi Dr. Humayun Kabir, DIG of Police, Rajshahi range Abdul Baten, Additional Police Commissioner of RMP Sujayet Islam, Deputy Commissioner of Rajshahi Abdul Jalil, Superintendent of Police of Rajshahi ABM Masud Hossain, Freedom Fighter Professor Ruhul Amin Pramanik, Chairman of Rajshahi Education Board Tanbirul Alam and ward councillor Abdul Hamid Sarker Tekon.