Country
Plenty of lotus draws tourists' attention
---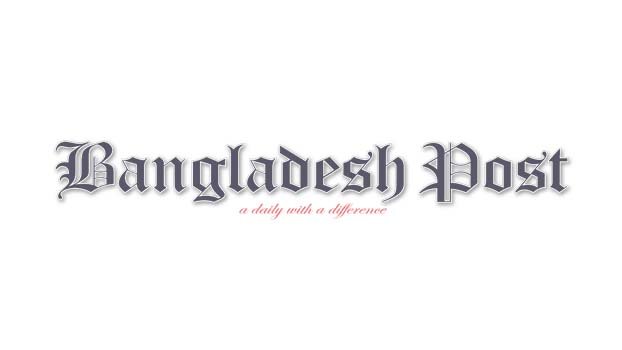 A massive lotus bloom has been seen at Kalmi Gara Beel of Chatmohar upazila in Pabna district. Many are flocking aside this lake to enjoy the scenic beauty of this lake full of lotus flowers.
Nelumbonucifera, also known as Indian lotus, is a native flower species of South and South-East Asia. Once a common flower in wetlands of this region, now it is almost rare to see lotus bloom in northern region of this country.
The tuber of lotus remains berried in ground when the season is dry. Later in monsoon season, Lotus grown from the tuber which remains at ground under water. The length of the tree increases with the water level.
The round green leaves of lotus are quite thick. The petiole is long, the inner part is hollow. There are many small holes in the inner part of the flower body. The flowers are quite large in size. These are made up of a combination of soft petals. Sweet-scented fresh flowers attract insects.
Read more: Marginal families make a living from water lilies, lotus flowers
Ataur Rahman Swapan, a resident of Sui village in Chatmohar, said that lotus flowers usually start blooming in Kalmi Gara Beel during the monsoon season. More flowers bloom in autumn. No one cultivates lotus flowers as it is technically a wild species. Lotus flowers have been blooming in this Beel in a natural way for years. As some lands in the lower reaches of the Beel have come under cultivation, the perimeter of the Beel is now much less than in the past.
Now at the beginning of the monsoon, lotus flowers can be seen in 15 acres of water bodies, but when the water level rises, towards the end of the monsoon, lotus flowers bloom in about 25 acres of wetlands. He added that many visitors took away the tubers, flowers and leaves of the lotus. In many ceremonies of this area, it is now customary to give food to the lotus leaves.
Shubhashish Bhattacharya, a visitor to Kalmi Gara Beel, said the lotus flower is well known in rural Bengal. The lotus flower is very dear to the people of Hindu religion. The demand for lotus flowers in Durga Puja increases to satisfy Goddess Durga. He also said that he went to visit the Kalmi Gara Beel in Chatmohar when he heard that the lotus flower landscape was shrinking due to the adverse effects of climate change. He was fascinated by the beauty of the lotus flower of Kalmi Gara Beel.
Abed Ali, a resident of Suigram in Chatmohar, has been making a living by selling lotus flowers, lotus root and lotus leaves in different areas of Chatmohar for six months from summer to late monsoon. He said he picked lotus flowers, lotus leaves from Kalmi Gara Beel and went out to sell them.
He sells a bundle of ten lotus flowers for 15 Tk, six lotus root for 10 Tk and each lotus leaf for 6 Tk. He remains busy picking and selling these from morning till night. He can earn 300 to 400 Tk per day by doing this work. According to this, he manages the family of four people including his wife and two children. He further said that as there was no work at that time, many others like him chose to sell lotus flowers and lotus leaves from this Beel as a profession.
Read more: Bounty of lotus bloom at Kalmigara Beel
Dr Ruhul Quddus Dollar, a doctor at Chatmohar Upazila Health Complex, said that the lotus flower is not only a source of beauty but also has medicinal properties. Its body can be eaten as a vegetable. These aquatic plants and flowers are very useful in filling the calcium deficiency in the human body and in curing itching and diarrhea.