Country
Plan to make Ashura Beel 'Amazon of Bangladesh'
---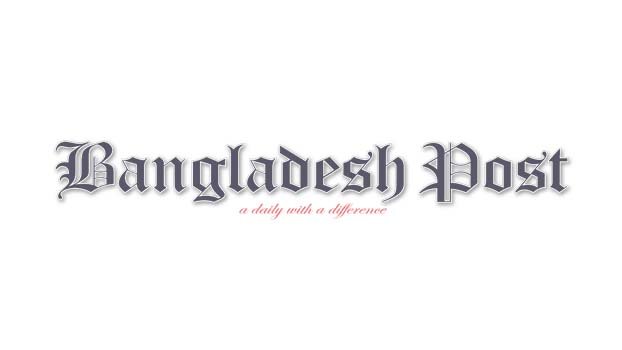 Local administration of Dinajpur district is planning to make Ashura Beel, a green land of natural beauty located between Birampur and Nawabganj upazilas of Dinajpur, the famous Amazon of North Bengal. The whole project is nearing completion with the help of BADC, Department of Agriculture.
To make this dream a reality, Dinajpur-6 MP Shibli Sadiq, Executive Officer of two Upazilas (UNO) and concerned officials of the Forest Department along with the entrepreneurs of the area are working towards making a master plan. The local administration claims that if this master plan is implemented, it will be a popular and attractive natural tourism center in Bangladesh. Nature lovers will come here every day from different parts of the country and abroad.
About 50,000 low-income people will be employed. Those whose daily income will be two to five thousand Tk if a tourist zone is created in the area. About one crore Tk will be deposited in the revenue book of Bangladesh government every year.
Ashura beel is a huge reservoir of about five kilometers in length between 20-30 species of trees and various species of wildlife. Its area is 857.45 acres. The beel covers 269.23 acres in Dhanjhuri, Kalishahar and Satani Khasalpur mouzas of Khanpur union of Birampur upazila and 58.22 acres in Haripur, Khatkhatia, Krishnapur, Alokdhuti and Bara Jalalpur mouzas of Golapganj union of Nawabganj upazila. There are various endangered species of fish including red khalshe, dhedhal and kakila in the water of the beel. Boal, ayr, carrot, shoal pabda, shrimp, tengra, kai, magur, putti and baim fish are available in the beel during the full season. According to the local fisheries department, 265 tons of native species of fish can be obtained from Ashura beel every year through proper maintenance. With which the demand for fish in the greater Dinajpur district can be met. A fish sanctuary has been set up in 20 acres of water through Ashura Beel Fishermen's Association. Fish fry are released here every year through the Department of Fisheries.
During the last two decades, thousands of birds of different species including Balihans, Giriyahans, Hottiti, Rangamuri, White Manikjor and Shamukkhol come to this bill during winter. Ashura beel is surrounded on three sides by the second largest Sal tree forest in Bangladesh. This Sal forest is covered with 517.61 hectares of protected forest area. 345.95 acres of land to the west of this forest is part of Birampur upazila. The rest is in Nawabganj upazila. Apart from Sal trees, there are 20 to 30 different species of trees including teak, gammar, kadai, cane, bamboo and many more. Cats, geckos, beji, snakes and various species of birds are often seen inside the forest. After being recognized as a national park in 2010, this forest was renamed as Sheikh Russell National Park. The largest wooden bridge in North Bengal connects the forest on both sides of the Ashura beel filled with water lilies and lotus flowers. The 900-meter-long wooden bridge is bounded on the west by Khatkhatia Krishnapur in Birampur and on the east by Nawabganj. The bridge, built on the initiative of the local administration, was inaugurated on June 1, 2019 and named Sheikh Fazilatunnesa Mujib Wooden Bridge.
Thousands of visitors come here every day to see Ashura beels and wooden bridges. People on both sides of the bill travel through the bridge. It also connects Haripur Bazar in the east and Haripur Bazar in the west. The local administration is preparing a master plan around the National Park, wooden bridge and Ashura Beel.
When asked, Nawabganj Upazila Nirbahi Officer Animesh Som and Birampur Upazila Nirbahi Officer (UNO) Parimal Kumar said, "The mega projects planned for Ashura Beel and Sal forest will protect the natural environment and make it one of the largest tourist destinations in the country. Then foreign tourists and environmentalists will come here to study biodiversity. Students from home and abroad will come on educational tour. This will create employment for thousands of people in Birampur and Nawabganj upazilas. There will be a radical change in the lives of the people of the area."
A mega project worth tk 1200 crores for this region is being discussed. Dinajpur-6 MP Shibli Sadiq further said that if the mega project is implemented, it will be the largest tourist destination in Bangladesh. As a result, employment opportunities for 50,000 people in Birampur and Nawabganj Upazilas along with hundreds of families in Bilpar of Ashura will be opened. They will be able to earn two to five thousand Tk per day. Within one to one and half years of the project's launch, two lakh people of Birampur, Nawabganj and adjoining upazilas will be able to make a living. Two years after the completion of the project, the government will get about 100 crore revenue every year from the revenue generated here. And this revenue will increase at a significant rate every year.