National
Persons with visual disabilities will contribute to society if they are given due opportunity
Access Bangladesh Foundation jointly with the Bangladesh Post organised a roundtable discussion through the digital platform on October 17, marking the 'World White Cane Safety Day-2021". Experts in the relevant field and representatives from different strata of the society took part in the roundtable meeting. They opine that persons with visual disabilities would become contributing members of society if they are given the due opportunity. They reflected their insightful thoughts, suggestions and recommendations at the discussion to be considered in the process of policy formulation for the persons with disabilities in the country. The recommendations include imparting training to visually impaired persons, related NGOs and educational institutes on the proper and meaningful use of white cane by the Department of Social Welfare; inspiring persons with visual impairment to use a white cane and making them aware of the proper use of it; and providing digital white cane for visually impaired persons at low cost. This special supplement features the key parts of the comments, opinions and recommendations made by the experts participating in the roundtable discussion.
---
Albert Mollah, Co-Founder & Executive Director, Access Bangladesh Foundation
According to Disability Identification Survey being conducted by Ministry of Social Welfare, number of visually impaired persons is the second majority among its kind. Study also reveals that the number of people having visual impairment will increase in the coming decades due to population growth and aging, behavioral and lifestyle changes and unplanned urbanization. There is a lack of need based programs for visually impaired persons to mainstream them in the society. Even their needs are not reflected in the annual national budget.
The educational institutes for visually impaired persons run by the government is always underutilized due to less enrollment and the root cause is lack of awareness and information.
Usually employers are less interested in recruiting persons with visual impairment.. As a result, many educated people with visual impairment remain unemployed. We see a lot of obstacles in our ways to integrate them in the mainstream development process. However we can address their problems through raising awareness, initiating need based plans, programs and resource allocation, and putting more emphasize on technology.
I hope, today's roundtable discussion will explore the new avenues for the visually impaired persons.
Sharif Shahab Uddin, Editor, The Bangladesh Post
I appreciate the initiatives taken by the government, NGOs and volunteers to come forward and help the visually impaired people. I hope the concerned organizations would continue to work effectively for the visually impaired people in the future as well.
Read more: Joint efforts of govt, investors, NGOs must for socio-economic dev: Mannan
We still face a lot of challenges in Bangladesh due to our social condition. I believe that, with the joint efforts of all the people in the country, we will make the lives of white cane users easier and more comfortable.
We hope to use our platform to work and be more helpful for the persons with disabilities in the future.
Md. Saidul Huq, Executive Director, Blind Education and Rehabilitation Development Organisation (BERDO)
Government authorities and media personnel need to take initiatives to make the people of the country more aware of the troubles of the visually impaired people.
Ministries need to give instructions to the locals on how they can help the persons with disabilities and make this city a better place for everyone.
City –dwellers especially drivers and others who remain on the streets need to be instructed, so that they can effectively come to the aid of the people who are visually impaired. I would like to request the concerned ministries to take the initiative and other media personnel to create more awareness regarding the matter.
Zakir Hossain, Entrepreneur of producing White Cane and assistive devices
I took the first initiative to produce Sadachari (white canes) on my own. I have been making the canes and other useful devices for myself and people like me for the last 32 years. I had to face many challenges in order to deal with my disability. White canes were either not available or very expensive. This eventually made me determined to do something useful for myself and others sharing my disability.
Hence, I decided to make white canes myself. Now I make canes and other objects such as abacus and chess boards to donate for millions of visually impaired people in the country.
I would like to plea the government to aid the people who take initiatives to make canes for the visually impaired persons.
Farjana Najneen Tultul, Assistant Director (Social Service & Counseling), National Human Rights Commission
People usually have a negative mindset on how a visually impaired person can work. We always have to make people understand that we are not a burden and no extra effort is required in terms of providing us with working opportunities. The support that we need is the rights preserved for us under the state act and international convention. There should be a behavioral guideline for visually impaired people to prevent discriminatory treatment against us. Visually impaired people can play a significant role in the development of our country if other people nurture a positive attitude towards them.
Vashkar Bhattachearjee, National Consultant Accessibility (A2i)
Digital White Cane is a reality today, however, the persons with disabilities in our community are not benefiting from it yet. The young examples of today who share the disability are no less than the people without disability.
Digital Bangladesh is likely to be declared at the end of the year and we can see positive enthusiasm from the government regarding making some platforms such as the national portal (which includes over 33000 websites) and myGov app accessible for us before the declaration. Many government bodies are working in the background to make this possible as soon as possible. I would like to thank all entities and individuals who are working in its favour.
C M Tufail Sami, Chairperson, Access Bangladesh Foundation
I would like to suggest to conduct a survey through union parishad on visually impaired persons and make arrangements for their training.We have to provide white canes to every one of them and integrate them into the mainstream for the development of the country.
The visually impaired people can perform miracles if they are given the right opportunity. Even when they have the academic requirements, they are not given the opportunity. They should have the access to these opportunities including latest technologies. We have to move forward by including visually impaired people and other persons with disabilities.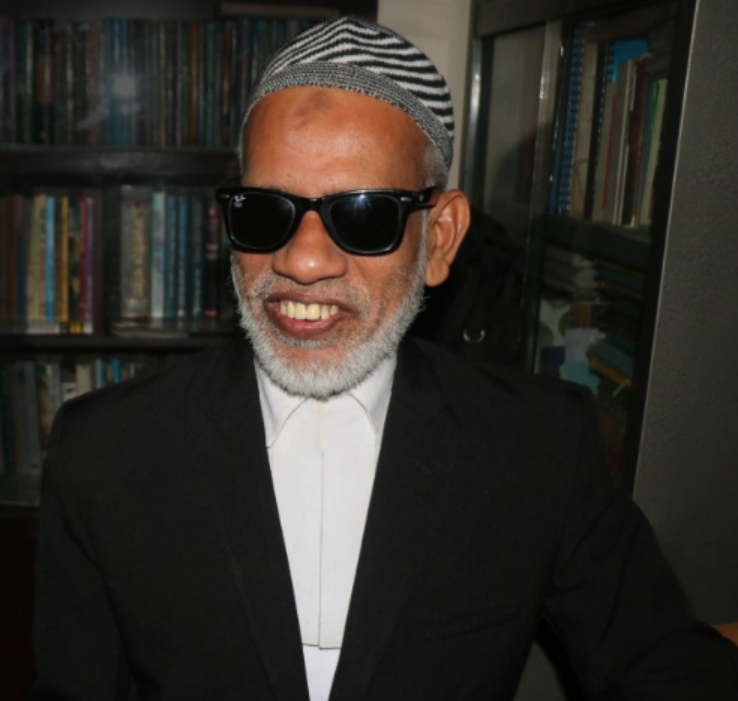 Md. Musherraf Hossain Mozumder, Advocate, Appellate Division, Supreme Court
There was a time when education was merely a fantasy for the visually impaired persons. However, now many of us are working and assisting other people through many professions including being their representative for the law. There are many examples as such so that others who are disabled in any way feel motivated and influenced to do something good with their lives despite their challenges. I myself gave service without any cost to convince people of by capabilities. It is important for people like who share my disability or any disability to mane others believe in them regardless of their drawbacks. The community will be a better place when this belief is established.
Mohammad Kamrul Islam Chowdhury, Director (Institution), Department of Social Services
We have a lot of bodies that facilitate the visually impaired persons such as schools and other educational institutions; however, the Employment Rehabilitation Center for Physically Handicap (ERCPH) has become monumental in serving the persons with disabilities.
We have become successful in making artificial limbs for the persons with disabilities. Recently, in the presence of the state minister of Youth and Sports Zahid Ahsan Russel, we have distributed high tech 'smart canes' to the people in need.
The 'White Cane' is a symbol of security and we all look to fill the gap of awareness that exists and make the community better for the visually impaired persons.
Mohammad Shiblezzaman, Upazila Social Services Officer, Savar
Our Prime Minister Sheikh Hasina has always tried to bring the persons with disabilities in the front row who have fallen behind.
The slogan of the Department of Social Services, according to which development-oriented democracy is Sheikh Hasina's vision is similar to the SDG's slogan that says 'Leave no one behind'. We are considering to build a corner at Savar Upazila Social Service office for persons with disabilities with the aim of facilitating the services provided to them by the Department of Social Services at the upazila level. Small initiatives and changes in people's perspectives can bring successful results.
Nazma Ara Begum Popy, Secretary General Women Impelling with Disabilities for Empowerment (WIDE)
I appreciate the initiative taken by Access Bangladesh Foundation. People are not much concerned these days about visually impaired people.
Visually impaired people do not get the required facilities at grassroots level. Women face discrimination everywhere in general. However, when that woman is visually impaired and belongs to a marginal group, the discriminatory treatment towards her is indescribable. Even in terms of education, visually impaired women face discrimination. A visually impaired woman is never given the opportunity when there is a male competitor who is also visually impaired. The activities of the people who are working for the visually impaired persons should be highlighted more through the media.
Nasrin Jahan, President, Visually Impaired People's Society (VIPS)
Six schools have been established in six divisions for women who are visually impaired. Steps must be taken to launch these schools as soon as possible.
I would also like to urge the concerned authority to include the children with disabilities in the unified education system.
It's been 2-3 years since our quota system has been scrapped, due to which the persons with disabilities in our country are not getting employment opportunities. We want to see the implementation of the special arrangement that the Prime Minister has promised for persons with disabilities.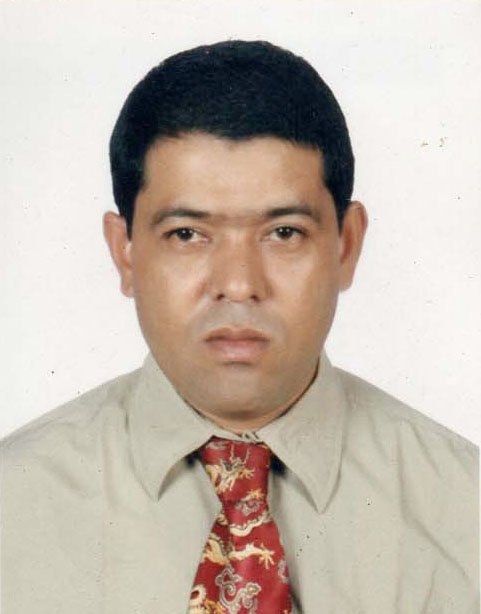 Md. Abdul Motaleb, Executive Director, Socio Economic Development Association for Disabled (SEDAD)
There are not many entities that deal with the deaf-blind. People who are deaf and blind have no real facilities in the country.
I was successful in summoning 66 deaf-blind people in the National press Club in 2010 to talk about their problems to the press. I brought 586 deaf-blinds from 10 districts, 64 upazillas under a survey only to find out that there were no official facilities provided to them by the government. I would like to urge the Ministry of Social Welfare along with other non-government organizations to come in aid of such people.
Hafizur Rahman Bullet, Former Captain of National Blind Cricket Team
In order to incorporate the visually impaired persons with sports, short and long-term professional training programmes must be included in the integrated education programmes of visually impaired people.
Visually impaired people are now successfully participating in many sports events of our country. I think, if the organizations that are currently providing opportunities to the visually impaired people continue their assistance and financially stable people also come forward, the visually impaired people will be able to glorify the name of our country in the field of sports in the world.
Taslima Begum, Job Seeker
I have been struggling for a long time to find a job. Visually impaired persons are the most neglected in terms of getting jobs. I have observed that even among the other persons with disabilities, visually impaired people fall victim to discrimination.
I have been looking for a job at organizations that provide employment opportunities to the persons with disabilities. Whenever I get calls from them, they cut the call immediately after hearing about the type of my disability. It becomes really hard to make the authority understand that I can do the assigned works without any problems if given the opportunity.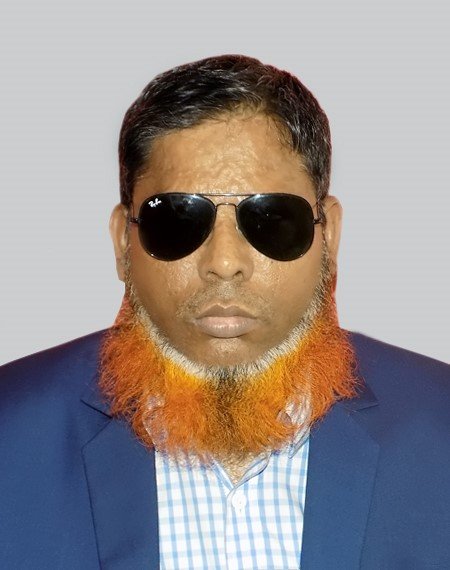 Md. Badiul Alam, Executive Director, Bangladesh Protibandhi Unnayan Sangstha (BPUS)
It is important to highlight the idea of employment when it comes to the visually impaired people. Even with our qualifications, we do not get the deserved positions or the reasonable accommodations. It is difficult to change how employers look at us despite our professional abilities. However, it is mostly seen that when someone with disability is given the opportunity, they put double the effort on to their work in comparison to people without disability in order to prove themselves. The employers tend to have their reservations regarding disabled people and there are a lot of misunderstanding that has to be cleared regarding how a person would work. So it is important to create that positivity among job-givers.
Mohua Paul, Co-Founder, Access Bangladesh Foundation
The new generation needs to be enlightened regarding the topic in hand; about the importance of 'white canes'. Our past examples of people with disabilities who are successful have shown us that nothing is impossible.
Government and non-government entities need to work together to make the future generations more aware in order to make the community a better place for the disabled people. I would like to thank the organizers of the event for shedding light on such an important topic. Hopefully we will all work to make the future generation aware in order to make the community a better place for everyone.
Recommendations
BRTA can impose conditions upon the drivers, while providing driving license, to be more cautious regarding the importance of white cane and persons with disabilities on road.
Ministry of Social Welfare along with other related ministries can take initiatives to implement UNCRPD, Rights and Protection of Persons with Disabilities Act 2013 and National Action Plan on Disability 2019.
Home ministry can issue an office order for forces like POLICE, Army etc. to help white cane users crossing the road.
Provide loan and other technical support for those who are producing white cane locally
Department of Social Welfare can train visually impaired persons, related NGOs and educational institutes regarding the proper and meaningful use of white cane.
Inspire persons with visual impairment on the use of white cane and make them aware on the proper use of it.
Provide digital white cane for visually impaired persons at low cost.
Construct building, road and other infrastructures following the National Building Code 2020, so that the visually impaired persons can access all services reserved for them by law, convention and the state.
Allocate sufficient budget to address the needs of visually impaired persons.