Country
People worried over river erosion in Sirajdikhan
---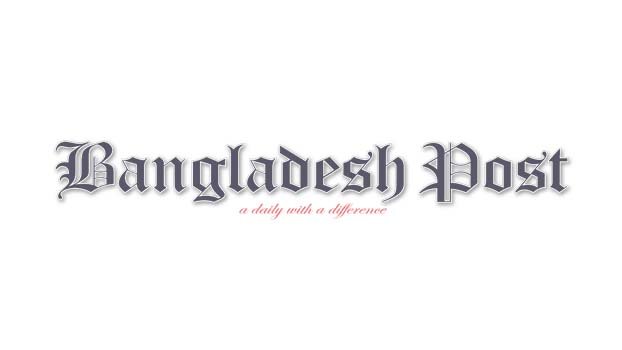 Thousands of people at Chanderchar village under Sirajdikhan upazila of Munshiganj are in a panic situation as they have been suffering due to river erosion of Dhaleshwari for last 10 years.
A good number of establishments were damaged due to the continuous erosion in the recent years. Many houses, school, mosque and markets are just 100 metres away from the affected area.
Residents of the area said the authorities concerned should take necessary steps in this connection. The village needs to be saved immediately, they added. Locals were seen trying to save their village making a dam with bamboo and wood. They collected money from the villagers to buy the essentials. The authorities concerned hardly pay any heed to the matter, they claimed. Local sources said that many fertile lands and houses went under the water of Dhaleshwari river. People fear losing their houses after losing their agricultural lands.
Many families of Chanderchar and Char Gulgulia areas lost everything due to the river erosion. At least two kilometers areas of the villages went under water last year. The boundary pillar of the river was submerged some three years ago.
Some 12,000 people of the area are at risk of being marooned. Moreover, there are 15 mosques, some madrasahs and schools are at the risk of river erosion. A community clinic, three pacca bridges, graveyard and other important places will be submerged if necessary actions are not taken immediately.
Sirajul Islam, one of the villagers, said, "We are panicked as there is a fear of losing our lands and houses in the coming monsoon due to the river erosion." Another farmer of the area, Sirajul Islam, said, "Dhaleshwari has taken several Bighas land of the villagers. There is none to help us."
Abdul Hamid from Chanderchar village said that the authorities concerned should do something before next monsoon. Otherwise it would be very late, he expressed his agony.
Sirajdikhan Upazila Nirbahi Officer (UNO) Syed Foyejul Islam said, "We have informed the higher authorities about the matter. We have also written to district water development board to do the needful. However, I will contact the authorities concerned again soon for taking necessary measures to stop the river erosion."