Country
People suffer for waterlogged road in Mirzaganj
---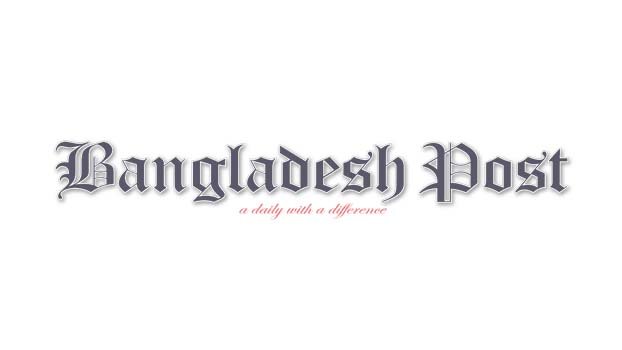 In Mirzaganj upazila of Patuakhali, the road from the entrance of Mirzaganj Upazila Parishad to Upazila Health Complex has now become a cause of misery for the people of the area.
When it rains heavily, the entrance of this important road becomes full of mud and mucky water, causing the road to become waterlogged.
At times like this, people are forced to go to the upazila health complex through this dirty water with ailing patients. The patients and their relatives are suffering a lot due to this crisis.
There are offices of Upazila Muktijoddha Sangsad and Sports Organization, Resource Center, Post Office, BRDB Office, Public Health Engineer's office, Upazila Parishad Auditorium and a private clinic on both sides of the dilapidated road.
Every day hundreds of people use this road to come to these institutions to seek various services but, due to the dilapidated condition of the road, the people who come to seek services are suffering a lot. In addition, ditches and potholes have been created at different places of the road and these ditches are disrupting the movement of vehicles deeply. Visiting on spot it was seen that the entrance of the road, the only gate of the Public Health Engineer's office and the main gate of the Upazila Parishad Auditorium has become muddy and waterlogged.
If it rains in the morning, the water remains there throughout the day as there is no drainage system. Apart from this, there is no alternative road to and from the institutions located on both sides of the road. So people were seen crossing the road through that dirty water. Some of the patients who came to the health complex said that they had to wrap their clothes tightly around themselves, while going to the hospital to see the doctor. Even that did not work at the end as a car suddenly came by and splashed the muddy water on them.
"Whenever it rains, water accumulates on the road like this. The authorities seem to have no problem with this waterlogging at the entrance of this important road, which is unthinkable", they added complaining.
Upazila Health Officer Dr Dilruba Yasmeen Liza said, "I have informed the Upazila Chairman about the road in the monthly coordination meeting and he has promised to pave the road soon."
Mirzaganj Upazila Engineer Sheikh Azim-ur-Rashid said, "No allocation has been received for the reconstruction of the road, so far. We are trying to pave the road under the revenue or annual development programme of the next fiscal year."