National
People of 10 villages suffering for a bridge in Bogura municipal area
---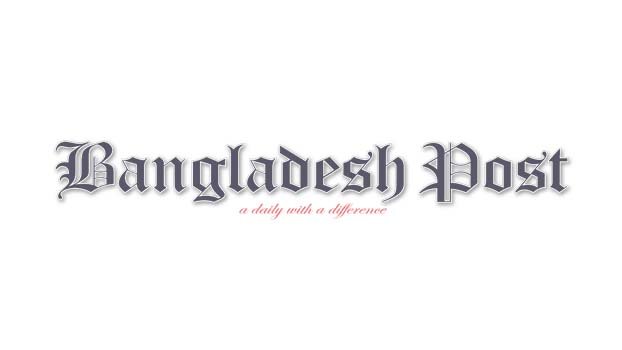 Due to the collapse of the bridge over the Subil canal, movement of vehicles has been closed on the Dharampur-Matidali road in Bogura municipal area for almost two years.
People of 10 villages of the area are suffering immensely due to this as they are now compelled to travel 4 km extra to cross the canal using another road. However, the concerned authorities say that the construction of the bridge is underway. Visiting the area it was learned that in Dharampur-Matidali area of Bogura city there are markets, educational institutions and various business establishments on both sides of the bridge. Thousands of workers from various villages, smaller trucks and other vehicles could reach their destination in a short time using the bridge.
At present as the bridge has collapsed all traffic plying on the road is closed. On the other side of the bridge there are locals' family graveyard and Eidgah ground. The alternative wooden bridge next to the broken bridge is also shaky and the locals somehow cross the canal using that alternative bridge on foot. Local people of the area demanded that the bridge be re-constructed quickly to facilitate the movement of people as well as vehicles.
Hasan Ali Alal, Director of Bogura Chamber of Commerce and chairman of Akbaria Group said, "Workers use the road to travel to various factories in the BSIC industrial area. Workers from Choto Kumira, Nishindara, Boro Kumira, Bandighi, Dharampur, Langrabazar, Shaol and Arola areas could easily came to their workplace by that road. When the bridge collapsed, they were compelled to walk a few more kilometers extra to reach their destinations, he added.
Feroz Ahmed Babu, General Secretary of the District Jewelers Owners Association, said the road has been closed for almost two years. Although there is a wooden bridge, it can only be used for walking. The collapsed bridge needs to be built quickly, he added.
Zakir Hossain, General Secretary of the Dharampur Bazar Shop Owners' Association said the family graveyards of five to six families, living on one side of the bridge were on the other side of the broken bridge. There is also an Eidgah ground. When a person dies, it is difficult to carry him by the wooden bridge for burial. Zakaria Parvez, a social worker lecturer, said the collapse of the bridge on the Matidali-Dharampur road has increased the suffering of local people. Several people were injured in the accident due to this broken bridge. He hoped that the sufferings would end by building a bridge soon.
Bogura Municipality Mayor Rezaul Karim Badsha said the bridge is very important for the locals. The construction of the bridge has been repeatedly requested and necessary steps have been taken.
He hoped the bridge will be built soon.
Bogura LGED's Executive Engineer Md. Golam Morshed said the construction process of Dharampur Bridge will start in the next one to two months by inviting tenders. The bridge has already been designed for construction.