National, Front Page
Push-button traffic signals in capital
---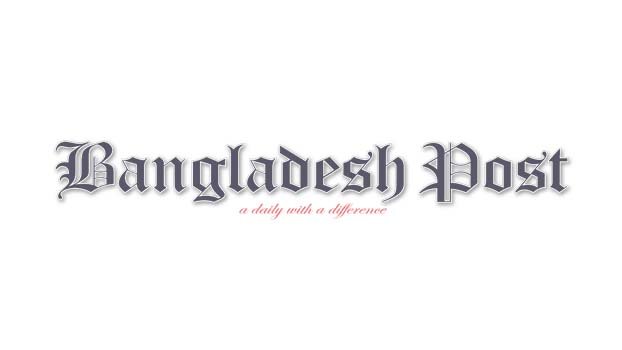 Zebra crossings with push-button countdown signals will be set up at 48 locations in the capital aimed at safe road crossing by pedestrians as well as reducing of road accidents. These push buttons signalling system with time countdown will be set up at different important zebra crossings in capital Dhaka by the Dhaka City Corporation authorities. The Dhaka North City Corporation (DNCC) have already set up one of such signalling system at Asad Gate area for the first time on Thursday.
A Close Circuit Television (CCTV) camera has also been added with this system. The camera will capture footage continuously if anyone violates traffic rules. City dwellers also expressed their satisfaction over the new push button system. Saif Rehman, a pedestrian said, "This type of push button system will help bringing discipline as well as reduce violation of traffic rules in city roads."
We want more push button countdown system in other areas in the capital, he added. DNCC Mayor Atiqul Islam formally inaugurated the "Smart Push Button" signalling system in front of Green Herald International School near Mohammadpur Town hall at Asad Gate.
Installation of another automated road crossing system in front of Brac University at Mohakhali is under way, while 20 more are likely to be set up within this year, DNCC officials concerned said.
Emphasizing on the need for road safety, Atiqul Isalm said, "We want safe roads. We want safe city. To achieve that dream, we have to work towards it. As per the suggestion of Prime Minister Sheikh Hasina, the city corporation has adopted this project, the push button time countdown signal, as most of the drivers of motorized vehicles are not used to follow traffic rules. They usually do not let pedestrians to cross roads through zebra crossing."
He also mentioned that the traffic control room will monitor the CCTV cameras installed in front of Green Herald School to identify the traffic rule violators. Whoever will violate the traffic rules will be fined as per the law. "We have a tendency of not to follow the law. So, to ensure pedestrians' safety, this new technology has been introduced. We must change our mind-set up," the mayor said.
Apart from this, escalators would be set up in the 15 foot-over bridges under the DNCC to encourage people to use these for road safety, the mayor added. DNCC assistant engineer (civil) Nayeem Rayhan Khan said, "If someone wants to cross the road, he or she will have to push the button. After a certain period of time, it will automatically show a sign for vehicles to stop. A green arrow shape signal will also be emerged for pedestrians to cross the road."
"Pedestrians will get a period of around 27 seconds to cross the road with a break up of 127 seconds," he added. About the push button system, DNCC superintending engineer (Traffic) Arifur Rahman told Bangladesh Post, "Dhaka Metropolitan Police have given requisition to the DCC to set up zebra crossings with push-button countdown signals at a total of 48 locations in capital."