Country
Passengers risk their lives to cross danger zone of Meghna
---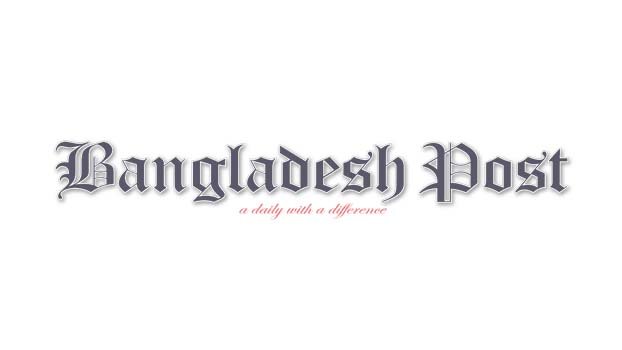 Hundreds of passengers are crossing the Danger Zone of Meghna River every day by small trawlers. About 10-12 engine driven boats and trawlers are plying the Hakimuddin Paltun Ghat in Bhola Borhanuddin Upazila across the turbulent Meghna River. Earlier, it was alleged that the rent was increased from Tk 50 per person to Tk 100 per person. The char dwellers have been forced to risk their life by paying extra rent. Passengers are fearing a major accident at any time.
According to sources, Hakimuddin Paltun Launch Ghat of the upazila is being used by boats and trawlers to cross Meghna River through danger zone at 10 am and 3 pm every day. Earlier, the people of Char were forced to pay Tk 100 per person by Safiz Majhi, Safizal Majhi, Kanchan Majhi, Harun Majhi, Khalil Majhi, Mannan Majhi, Talukadar Majhi, Hanif Bepari and Rafiq Mahajan. Allegations of rent collection have been received from many passengers.
The rent for each cow is 300 Tk and the rent for a goat is 100 to 150 Tk. Every day, 700 to 800 passengers are crossing the road. It has been alleged that more than 7-8 lakh tk are being collected daily as rent. Char dwellers have been forced to risk their lives by paying extra rent.
It can be seen from the ground that on Thursday at 3 pm, after loading 4 trawler passengers, Hakimuddin platoon went from launch Ghat to Cedar Char, Nagar Patwari Char, Char Zahir Uddin through Drainage Zone Meghna. There are also children with the passengers.
Despite reluctance to reveal their names, several passengers of the char said that it takes 50 to 60 minutes to cross the Meghna River. Each trawler and boat costs from Tk 350 to Tk 400. These have 40 to 50 passengers. Even if they charge 50 Tk per person, the middlemen get a lot of profit. But all these sailors are forcibly renting at the rate of 100 Tk per person in the shadow of influential people.
When someone protests, they become violent. A person has to pay Tk 100 each time. It is very difficult for the people of the area. The victims sought the intervention of the concerned administration.
Trawler crews say they have been charging this rate because of rising oil prices.
BIWTA Bhola Assistant Director Shahidul Islam said that from March 15 to October 15, small launches are prohibited from operating on the Meghna Danger Zone. And boats and trawlers are strictly forbidden. Authorities will take legal action against all those illegal trawler boats.
Borhanuddin police OC Shaheen Fakir said, "I have taken effective steps to stop small launches from operating in Meghna Danger Zone before Eid. We will provide all possible assistance to BIWTA in conducting operations against all illegal trawlers and boats."