National
Panic increasing in Rajshahi division
Condition of corona patient stable, 43 houses locked down at Puthia
---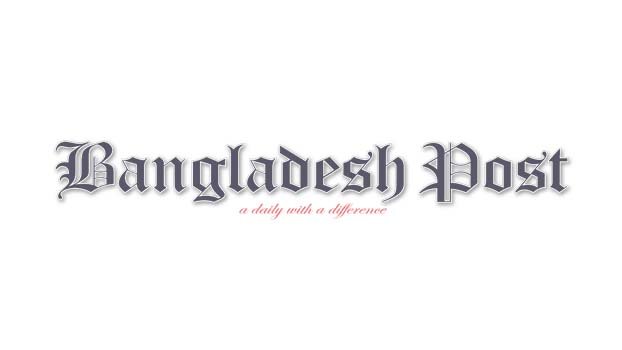 The condition of coronavirus infected person at Puthia upazila is remained stable and since Monday noon, no symptom of the disease has been noticed in his body that is why he has been kept under isolation at his home.
His house along with 43 surrounded houses have been put under lock-down fully so that there was no further escalation of the disease, informed Oliuzzaman, Upazila Nirbahi Officer of Bagha on Monday noon.
He further informed, though the person is infected with coronavirus, his physical condition is so far well and stable. Health department officials and employees were paying a round the clock observation on the health condition of the affected person.
The coronavirus infected person is aged 50 and he used to work as a tailor at a shop in Shyamoli in Dhaka. He arrived at his Bogurapara house in Bagha from Dhaka with light-fever on April 8 when the local administration put him under home quarantine and samples of his blood and saliva were also collected for testing and after testing, Corona was detected in his body on Saturday. Later a second time test was made while the report was again positive on Sunday. Following the result of the tests, the houses were put under lock down at the same night (Sunday).
Oliuzzaman further informed, the coronavirus infected patient reached Puthia in a truck. On the way, took rest at a petrol pump. After reaching at Puthia, he arrived his house by sitting behind a motor bike with the driver and one more passenger. He was suffering from slight fever when his sister took medicine for him from a Pharmacy in Jholmolia Bazaar.
He further said, all concerned people and establishment including the petrol pump, the Phamacy, houses of the people working there, houses of the truck driver, helper and their surrounded houses have been put under lock down.
Enamul Haque, Civil Surgeon of Rajshahi said, that they are trying their best to ensure that no coronavirus is spread from the infected person in Puthia.
It is learnt, before the detection of Coronavirus infected person in Puthia, Rajshahi division remained Corona free. Now, panic is increasing among people of the division following the detection of the virus.