City
Padma water level measurement begins
---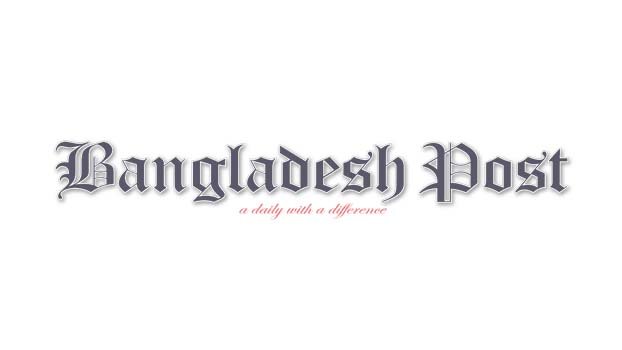 Joint monitoring and water measurement of Bangladesh-India Ganges Water Treaty stated in the Padma River on Pakshi Hardinge Bridge Point of Pabna's Ishwardi on Saturday.
A six-member expert team from Bangladesh and India started the water measurement and monitoring, which will continue till May 31.
According to the Ganges Agreement, water flow monitoring begins on January 1, each year. However, this time, it started from January 2, as the first day of the year was a public holiday, informed Pabna Water Development Board sources
About 14,000 cusecs of water less is available at Pakshi Hardinge Bridge Point this year compared to January last year, confirmed Raich Uddin, Acting Executive Engineer of Pabna Water Development Board's water Hydraulic Department.
Morshedul Islam, Sub-Divisional Engineer of Northern Measurement Division under Bangladesh Water Development Board, said an expert team of two from India and four from Bangladesh is working to monitor the water.
The Indian delegates are Venkateswara Louis, Deputy Director of the Central Rivers Commission and Nagendra Kumar, Assistant Director of the commission. Bangladeshi delegation includes Saifuddin Ahmed, Executive Engineer, Rezaul Karim, Executive Engineer, Sumon Mia and Sibbir Hossain, Sub-Divisional Engineer at BWDB Water Hydraulic Divission. Morshedul Islam added that, in the first 10 days from January 1 last year, there was 1.61 lakh cusecs of water in the Ganges at Farakka Point. Of this, Bangladesh's share was
60,071 cusecs and India's share was 40,000 cusecs. At the same time, the amount of water at Hardinge Bridge Point was about 1.25 lakh cusecs whereas, currently only 88 thousand cusecs of water is available there.
Read More: Padma Bridge final touch progressing fast
He further said that as per the terms of the agreement, information on water availability would be sent to the concerned ministry every 10 days.
Meanwhile, residents of Ishwardi's Pakshi said that there has been no water under Hardinge Bridge for the last few years. Out of 15 pillars of the bridge, 10 stands on dry char. Local farmers cultivate various crops and vegetables around the five pillars of the bridge which have water under them. The river is also becoming fishless due to lack of water. As a result, local fishermen are becoming unemployed day by day.
A 30-year water agreement was signed between Bangladesh and India on December 12, 1996 and the Ganges Water Agreement came into force on January 1, 1997. The agreement was signed between the then and current Prime Minister Sheikh Hasina on behalf of Bangladesh and the then Prime Minister HD Deve Gowda on behalf of India.
Read More: 'Padma Bridge will link Bangladesh to south, SE Asian countries'