All Section, City
Padma Bridge proves prickle to BNP: Hasan
---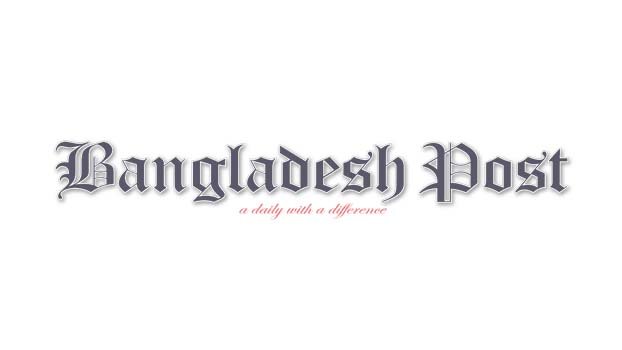 Information Minister and Awami League Joint General Secretary Dr Hasan Mahmud said, "While people across the country are happy, delighted and proud of the Padma Bridge, it seems that BNP is just as equally ashamed and the Padma Bridge has become a thorn in their side."
The minister made the remarks when reporters questioned BNP leader Ruhul Kabir Rizvi's remarks at the Information Department conference room at the Secretariat on Monday afternoon. He added, "Only 3,000 people were invited to the Padma Bridge inauguration ceremony. No one else had a chance to go there and each of them had to go there for a corona test."
"Those of you who are journalists, those who have covered the event have had to do the same. And the public meeting that was held on this occasion, millions of people have gathered there. If I had been given a chance to see the Padma Bridge that day, I don't know how many people would have been there, but I think all the people of the country would have gone there," he said.
Dr Hassan said, "Some BNP leaders seem to have said that if they were not really in need of psychiatric treatment, they would not have spoken like this, especially Rizvi Ahmed. He was sick for a few days and I think he was not fully recovered and was talking like a sick man. He seems to need a little more treatment."
Replying to a question on the BNP's demand for Begum Zia's release, the Broadcasting Minister said, "The statement of the court siege is a direct threat to the court. I don't know how the court will consider it, but it is a direct threat to the court."
Earlier, the Minister unveiled the wrappers of six books published by the Department of Information and Bangladesh Film Archive. Information and Broadcasting Secretary Md Maqbool Hossain as Special Guest and Chief Information Officer Md. Shahenur Mia, Director General of Bangladesh Film Archive Md. Nizamul Kabir spoke on the occasion.
Describing the book published by the Information Department as a very important book on Bangabandhu-based essays and poems published in the supplements of important days of the state in Mujibvarsha, the minister said, "Mujib will not come again for a hundred years, many of us will not survive.
We are lucky that we have been able to celebrate Mujib's centenary. Many issues of Mujibvarsha will be preserved through this publication."
One of the top five books in the annual research project of Bangladesh Film Archive is 'Film Preservation and Recovery', 'State, Identity and Diaspora in Tanvir Mokammels Films', 'Watching in theaters: Evolution of Five Decades', 'Foreign Film - Social Presentation of Bangladesh Liberation War'. He said that there is a lot to know from the books as a form of film criticism through communication.
Hasan Mahmud. Information Secretary Md Maqbool Hossain said that these informative and researched books have enriched not only the Ministry of Information but also the country's information and film arena. He urged everyone to read the books.