Country
Paddy seeds, fertilisers distributed among 700 farmers of Ishwardi
---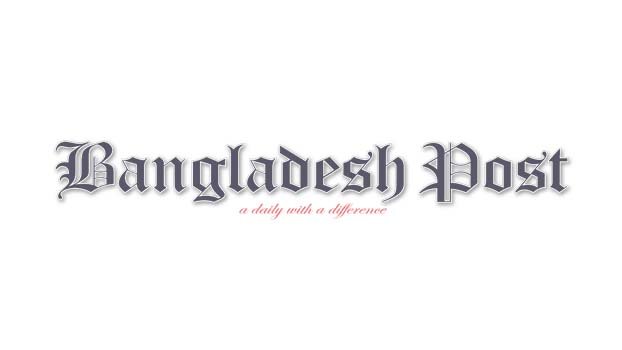 Varieties of rice seeds and fertilizers have been distributed among 700 farmers in Ishwardi upazila and municipal area of Pabna. These seeds and fertilizers have been distributed free of cost among small and marginal farmers under the agricultural incentive program in Kharif-2, 2022-2023 season. The distribution of seeds and fertilizers was organized by the Ishwardi Upazila Agriculture Extension Department at the Agriculture Officer's Office at 10 am on Monday.
Nuruzzaman Biswas, Member of Parliament for Pabna-4 (Ishwardi-Atgharia) constituency addressed the discussion as the chief guest. Upazila Nirbahi Officer (UNO) PM Imrul Kayes presided over the function. Upazila Agriculture Officer Krishibid Mita Sarkar gave welcome speech.
Upazila Chairman Naib Ali Biswas and Vice Chairman Abdus Salam Khan addressed the discussion as special guests. Additional Agriculture Officer Mahmuda Motmainna was present on the occasion. Beneficiary farmers including Upazila Agriculture Extension Officer Mahmud Alam Khan, Deputy Assistant Agriculture Officer Sujan Kumar Roy, Plant Protection Officer Ekhlashur Rahman were present at the occasion.
On Monday, 500 small and marginal farmers of seven unions and municipal areas of the upazila were given 5 kg of transplanted Aman Ufsi variety of paddy seeds, 10 kg of DAP and 10 kg of MPO fertilizer for one bigha of land. Among the 700 farmers, there are 60 in Sara, 60 in Pakshi, 150 in Muladuli, 150 in Dashuria, 30 in Salimpur, 30 in Sahapur and 70 in Laxmikunda Union and 100 in the municipal area.
Addressing the beneficiary farmers, Chief Guest Nuruzzaman Biswas MP said, "Prime Minister Sheikh Hasina, daughter of Bangabandhu, is working instead of your destiny." So use these seeds and fertilizers provided by the government free of cost on the land properly.
So that both the development of agriculture and the production of agricultural products are as expected.