Country
Over 300 boats ready to catch Hilsa in Padma defying ban
---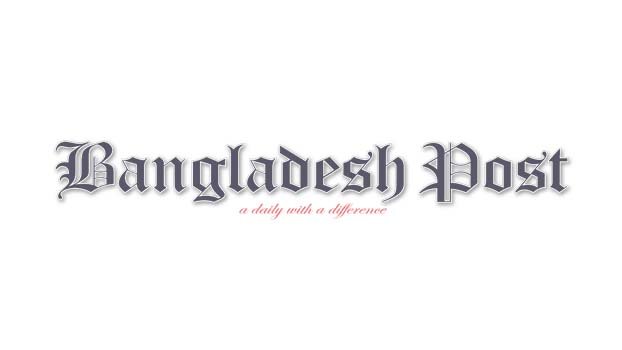 From today (October 4) a 22 day ban on fishing mother Hilsa has been imposed across the country. This ban will continue till 25th of this current month.
Despite various public awareness programmes on Hilsa resources development and management, unscrupulous fishermens' syndicate has become active to hunt Hilsa from the Padma River in Srinagar upazila of Munshiganj.
In the meantime, the seasonal fishermen have been busy day and night in preparing boats, trawlers, sea boats, nets and manpower to go for Hilsa hunting in the river. More than 300 different boats are being prepared in the areas for this reason. On the one hand, concerned officials are taking preparations for the conservation campaign of mother Hilsa scheduled between October 4 and October 25. On the other, unscrupulous fishermen are getting ready to enter the river for illegal Hilsa hunting.
Read more: Ahead of ban, price of Hilsa skyrocketed in Mongla
The current scene of different places on the banks of Padma River in Baghra and Bhagyakul areas under Srinagar upazila of Munshiganj seems to confirm that idea firmly.
Visiting the spots in person, hundreds of wooden (fishing) boats were seen being repaired at various places in Baghra and Bhagyakul areas on the riverbank of Padma. New boats are also being built for the same reason. These boats or trawlers are being repaired and fitted with high capacity shallow engines too.
While visiting the area, this correspondent tried to take pictures of the unscrupulous fishermen fixing their boats, but they fled the scene immediately. The fishermen did not even respond to the questions asked by the correspondent regarding the fishing activities during banned period.
There is information that the listed fishermen, who are supposed to get government assistance during this anti Hilsa-hunt campaign, are also involved with this syndicate.
According to local people, more than 300 boats are being prepared in the area for hunting Hilsa in the Padma River. Despite the ban, each of these boats carrying 5 to 10 people will go into the Padma River to catch Hilsa. So, fishermen are secretly working in the area to collect the required manpower.
According to sources, the Upazila Senior Fisheries Officer's Office is already taking steps to stop the Hilsa hunting during the main breeding season starting from October 4 to October 25. Besides, eviction and imposing fines on several illegal vessels in different canals of the upazila has been going on in the last few days too.
It is learned that there are 95 listed fishermen in Baghra and 339 in Bhagyakul. These fishermen are being provided necessary food assistance by the government during this ban. Even after that, at this time of the year, area-based seasonal fishermen appeared here in defiance of the ban for Hilsa hunting in the Padma River.
Read more: 945 MT Hilsa exported to India in 10 days
When asked about fishermen taking preparation to defy the ban, Srinagar Senior Upazila Fisheries Officer Sameer Kumar Basak said, "I took action against such unscrupulous fishermen after finding out about their defiance, last year. However, this year I still did not receive any such news on this subject."
From October 4 to October 25, Hilsa fish harvesting, transportation, storing, marketing, buying and selling is completely banned and a punishable offense.
All measures must be taken to conserve Hilsa resources. There will be a full-time operation on the river during the ban. Even after that, if any attempt is made to catch Hilsa in violation of the order, they will be severely repressed. During this period, local ice mill owners have been asked to cutoff ice supplies to the fishermen to stop Hilsa hunting as well, the official added.