Country
Over 20,000 dairy farmers in Pabna affected by lockdown
---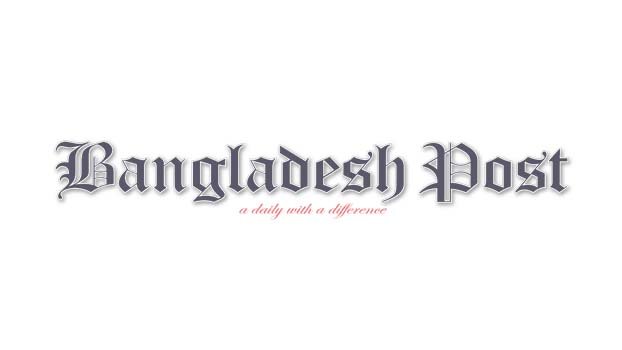 More than 20,000 dairy farmers in Pabna region are in deep trouble with about 1 million liters of milk produced in their farms, due to the nationwide strict lockdown.
Amid this lockdown private milk processing companies in Pabna have stopped collecting milk from local dairy farmers. In addition, local traders and confectioners are also buying less milk compared to pre-lockdown period.
For these reasons, local dairy farmers are now at their wits end. Many of them are being forced to sell the produced milk at the rate of Tk 25 to 30 per liter while, the sale of non-fat milk has also dropped drastically.
Meanwhile, the price of cow feed has also gone up few notches adding to the farmers' sufferings.
According to sources, about 20 private milk processing companies including Aftab, Akij, Igloo, Fresh Milk, Pura Milk, Anchor and Pran have stopped buying milk due to the severe lockdown.
The daily milk collection of these organizations usually mounted up to about 7 to 8 lakh liters before the lockdown.
The rest of the milk produced in the area was bought by local traders and confectioners. However, they are not buying much milk due to lockdown either. As the sale in sweet shops has decreased the demand for curd has also declined.
Due to the lockdown, local traders are unable to process milk and supply it to different districts including Bogura, Natore, Rajshahi and Naogaon. As a result, the farmers are in dire straits with the milk produced.
Mahfuza Khanam Mina, a school teacher of Bera municipal area in Pabna, said she regularly supplies about 300 liters of milk produced daily on her own farm to the local Igloo Milk Collection House.
However, recently they informed that they will not buy milk for the time being and returned the milk taken there on Thursday. Later, she was forced to sale the milk at Tk 25 per liter in the local open market incurring huge losses, she added.
Belayet Ali, president of the Boalmari Primary Milk Producers' Cooperative Society, said those farmers who do not have milk storage facilities are forced to sell the produce at Tk 25-30 per liter which does not even cover half of their milk production costs.
Cooperative based milk processing company Baghabari Milkvita's Santhia Boalmari Primary Dairy Cooperative Society President said, 132 members of his association supply about 400-500 liters of milk per day to Milkvita.
However, due to lockdown, they are only able to supply 220 to 250 liters of milk. The remaining half is being sold at low prices in the open market at huge losses. Dairy farmers will benefit if the government cooperates in milk conservation, he opined.
Abdur Rauf Manik, Manager of Pura Milk, a private processing company, said they collect 4,000 liters of milk from farmers in Pabna and deliver them to Dhaka every day. Save for, they have stopped buying milk from July 1 last. He added they would refrain from buying milk until demand letter is sent from Dhaka.
Pabna District Livestock Officer Dr Md Al Mamun Hossain Mandal said, "Private dairy processing companies have been requested to collect milk from farmers. As several companies have stopped collecting milk due to marketing problems, local dairy farmers are being severely affected".
Foresight for milk conservation can help alleviate this problem in future. Milk powder, ghee, cheese or other products that do not get spoiled quickly can be easily produced from milk and thus prevent the milk from getting wasted.
In turn this could protect dairy farmers from incurring losses in crisis like this. However, this requires proper initiative and skilled manpower, he said.